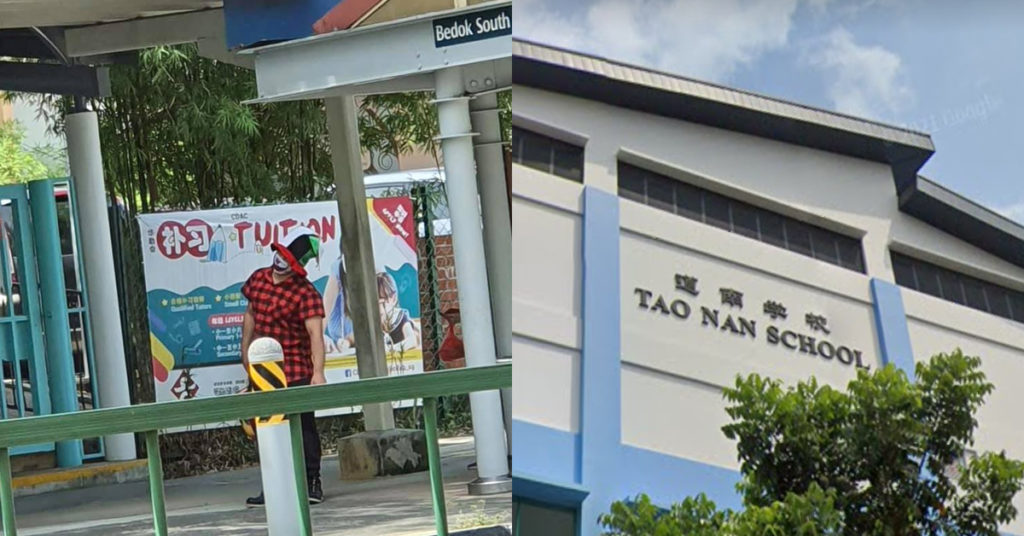 Nao Nan School located at Marine Scres has alerted the Police after a man dressing as a clown has been asking students from the school to follow him.
The school send an advisory to parents warning their child to not get lured by strangers.
The photo of the clown and an advisory has since gone viral this morning (Sept 20)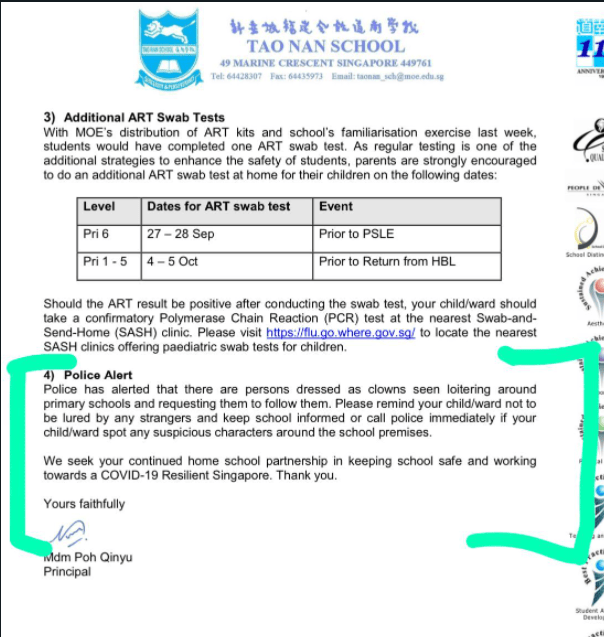 Tan Chuan-Jin posted on Facebook earlier today to the person in the photo to stop doing and the Police are investigating the incident.
In his Facebook post he said:
"Whoever is doing what I assume to be some viral marketing nonsense, stop it!
People dressed as clowns have been seen loitering around primary schools asking students to follow them. Please remind your children, DO NOT follow them and to report to the police.
I trust the Police are investigating this. It's not amusing and just plain dangerous."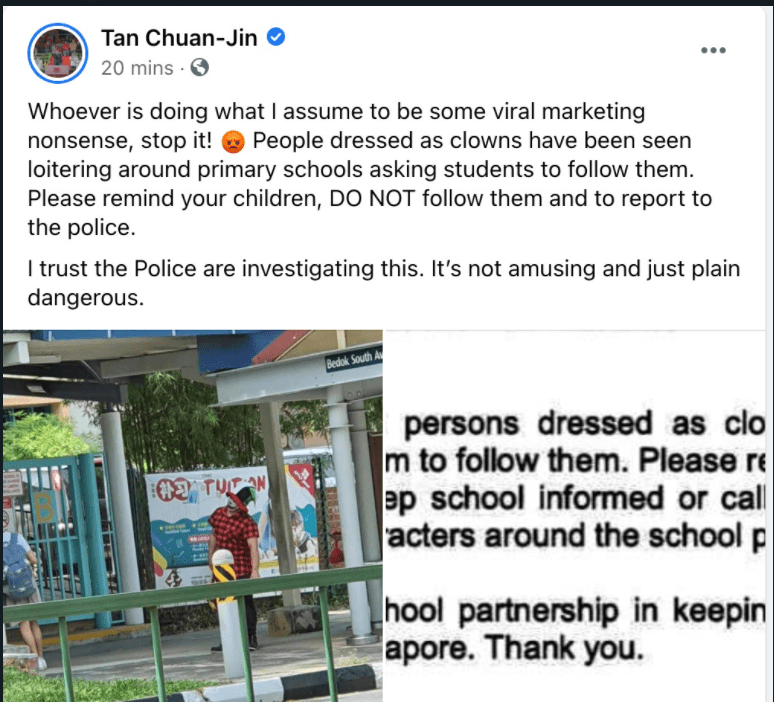 A netizen said: