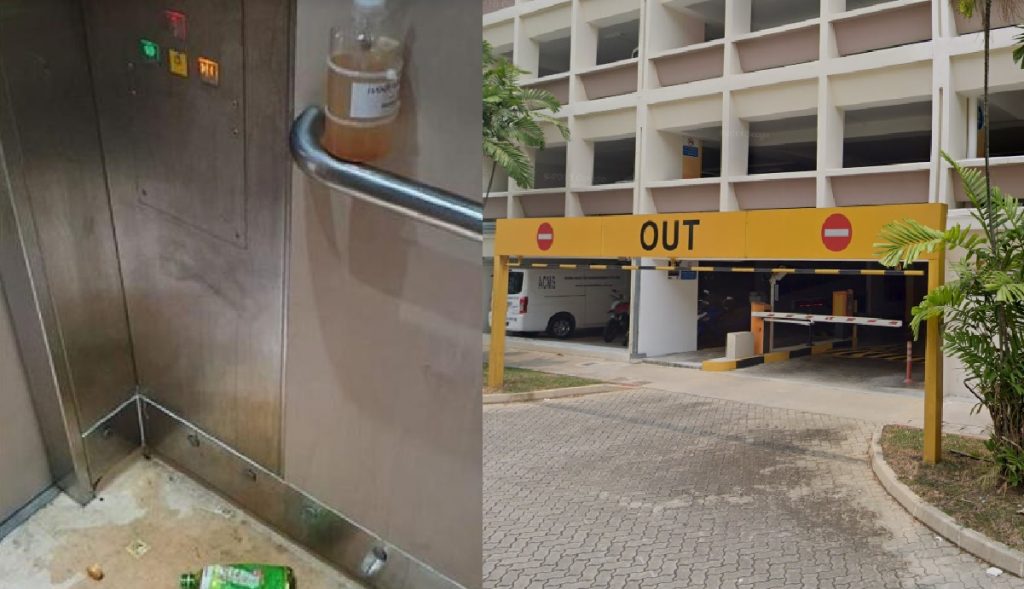 According to the media release, a bottle of hand sanitizer placed in the lift for resident use was allegedly replaced by a bottle of green tea.
The incident happened on the 21 May 2020 at 10.45 am, at Block 895D Woodland Drive 50 multiple storey carpark.
According to a resident, the substance in the bottle is said to be green tea and not urine. There is no foul smell in the lift and an empty bottle of green tea was found in the lift.
The culprit was not spotted at the scene, this selfish and irresponsible act should not be tolerated. The hand sanitizer is meant to share among residents to keep their hand clean while using the lift. It is not for anyone to use it as a tool to prank others.