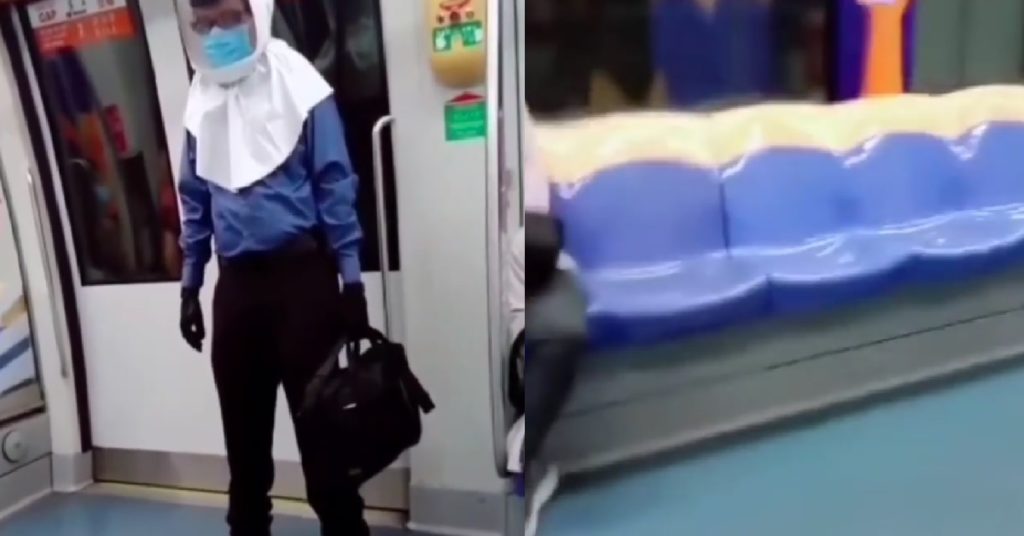 The man who was seen in the MRT station waiting for a train while wearing the top half of what appears to be a hazmat suit, was seen once again.
The man was seen wearing the "hazmat suit", also known as a Powered Air Purifying Respirator (PAPR).
He was seen standing alone in the fairly empty train, standing far away from the other commuters in a bid to observe social distancing and protect himself.
FULL VIDEO LOADING…
Related news
Image and video source: @sg.incidents on IG