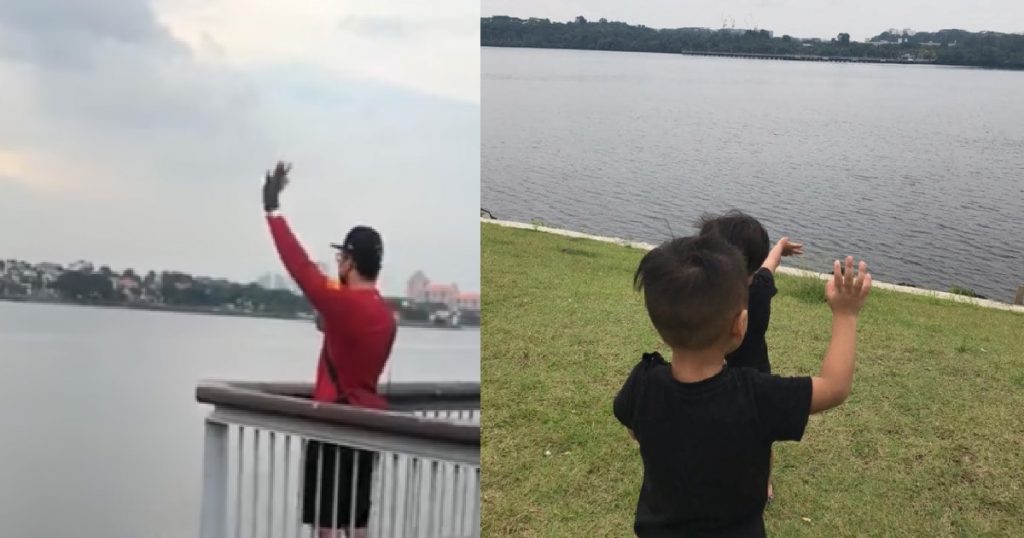 Due to the seemingly untenable Covid-19 situation that's resulted in travel restrictions between Singapore and Malaysia, many family are separated from their loved ones by the causeway.
A man in Singapore could be seen video-calling his family while standing at a jetty at Woodlands Waterfront Park, as he asked out loud in Malay: "Where are you?", and a female voice responded by saying: "I'm here, wearing a black and white shirt, can you see me?"
The man then approached the edge of the jetty and waves at his family across the water, as laughter could be heard emitting from his phone, followed by a child's voice excitedly exclaiming: "Hi papa!"
Another video surfaced, depicting the man's family's point of view from Johor; where two women with two young children could be seen waving to him.
Let's just hope the Covid-19 pandemic eases off and travel restrictions get rescinded so that the family can be reunited once again.
FULL VIDEO(S) LOADING…
Image and video sources: Mohd Izwan Sarip Facebook & Muhamad Faiz FS Facebook