On 11th Jan (Wednesday), my sister and two dogs (Chow Chow & Labrador) were involved in a hit and run at the junction of New Loyang Link at 11.30PM.
She was walking on a green & the driver of the BMW did a right turn and hit our Chow Chow & my sister.
My Chow Chow took the brunt of the hit and was dragged under his car. He is now in the hospital for a broken arm which fractured into 3 pieces and a dislocated hip. Both which requires major surgery.
My sister sustained cuts and bruises & has severe head & neck pain. My lab thankfully is safe.
The roads were busy at the time of this accident. We hope to appeal for dashcam footage from anyone who was there at New Loyang Link at 11.30PM +.
It was a black sedan 4 door BMW. There is also a camera at this junction but we will have to confirm with the police if it was recording.
Please help us share this post to hopefully have it land on the feed of someone who was there at the time of the incident.
It's ridiculous that this driver could still continue driving even upon hearing the screams of my sister that could be heard by my mother and neighbors a whole road away & feeling the body of my dog under his car.
We really hope to find him and have him charged. It's been extremely traumatic for my sister and family. Thank you for your help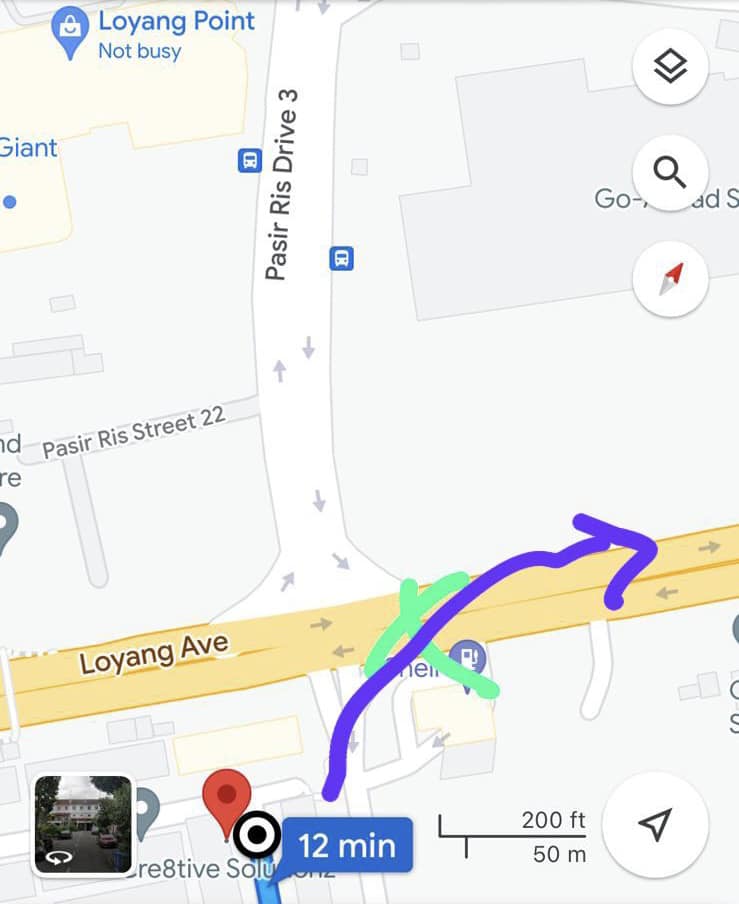 Source: Rachel Dominique Ng