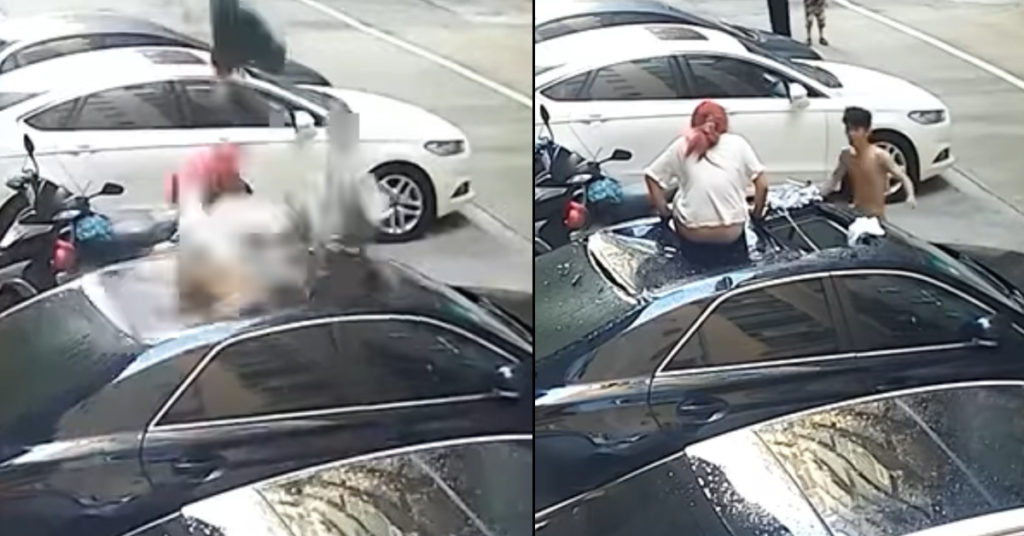 A video went viral in Hong Kong after a woman was spotted landing on a car after falling from height.
The girl seem ok after the fall and her partner rushed downstairs to check on her.
Here is the video:
An illustration was created by a netizen showing what happened before the fall.
It shows the couple being naughty by the window and the girl accidentally fell out of it and did an acrobatic spin before landing on the car.