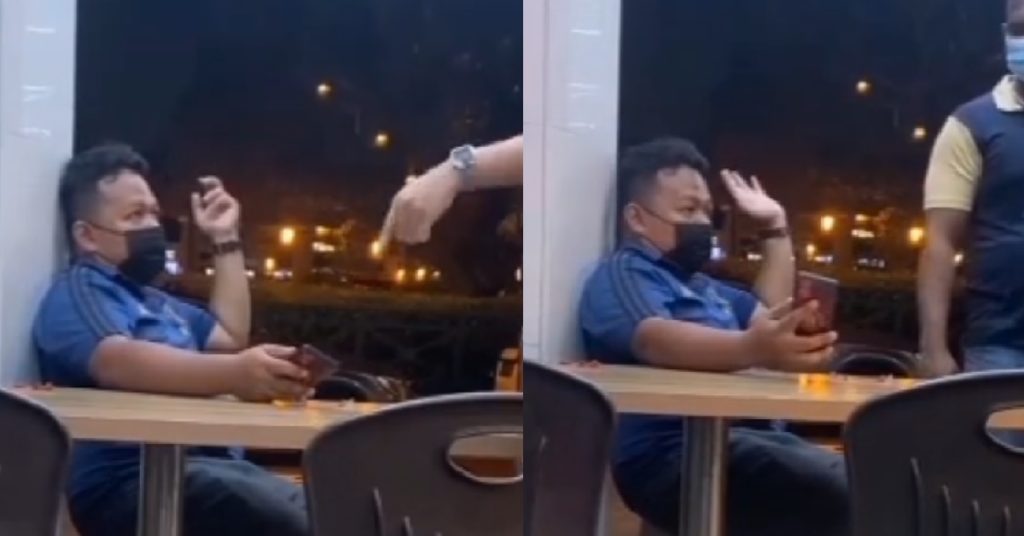 A netizen shared how his girlfriend allegedly had her photos secretly taken discretely by a man at a coffeeshop.
They confronted him and he said that he deleted it, but when the police were involved, he allegedly lied to them that he was taking pictures of his surroundings.
Here is the story:
"Hi I would like to convey an incident which my gf encounter and experience first hand last Friday night at RK Serangoon gardens, whereby she was eating dinner with her friends
not long after a passerby which is a diner as well whom is a girl pulled my girlfriend to the side of the road and said that the guy opp her is taking discrete photos of my girlfriend face and body and that she is scared of what might happened to my gf.
Confrontation was made and said he deleted it by the spoke otherwise or even manipulate his way through the story, saying trying his new phone camera and stuff all.
Here are some footage and story of what happend in overall, please share this to raise awareness for the girls out there as he is often seen there at RK.
The whole incident that happened the fact that my gf is fully clothed and infront of a lot of ppl he did it.

Police arrived at the scene (45 mins later). Note the time apart from the incident that occured was between 9.14pm to 9.16pm and the police only arrived at around 10pm or so.
When they arrived, this creep & his "squad" were still happily eating away in the shop.
After the police took our particulars as well as the witness' particulars, the RK staff alerted me that the creep and his friends were ready to leave (probably started to feel scared as they saw the police car that drove passed).
They walked off and the police managed to stop them. Police claimed that they checked the fella's phone 'thoroughly' and kept telling us that they couldn't find anything.
Police eventually told us that the fella stated that he took pics of his 'surroundings' and was merely just testing out his new camera/new phone. Meanwhile, during the confrontation between my gf & himself, he DID not mentioned that.
Instead, he admitted he deleted the pics that he claimed to be images of his surroundings but split seconds after he saw the passerby approached & alerted my gf.
We head down to Divisional Headquarters and lodge an in depth report in hopes that they can take stronger action."
FULL VIDEOS LOADING…