non Finance, non loan, non property, non banking, non credit card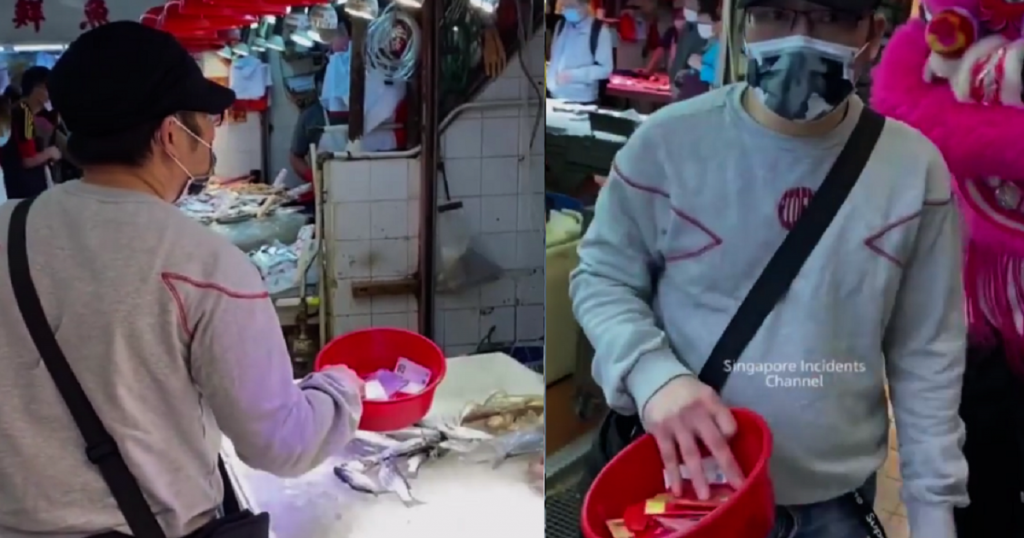 A video was recently uploaded on the Facebook page Singapore Incidents which shows how the Hong Kong triads collected their protection money during the Chinese New Year period.
A man who was holding a red plastic basin was followed by a few triad members and a "lion" from a lion dance troupe. He was seen giving well wishes to shop owners of the wet market before these shop owners placed money into his plastic red basin. The incident was filmed at Yuen Lang.
FULL VIDEO LOADING….