Activist Gilbert Goh, the founder of a charity movement called "Do Something Good For Singapore", shared the plight of at least 10 rough sleepers that his group chanced upon during an outreach session.
Several elderly people were seen sleeping on benches at void decks.
Here is what he said:
Difficult night to stomach
"A difficult night to stomach as we witnessed at least ten rough sleepers within a one-kilometer radius in the central part of Singapore during last night outreach.
Most of them are elderly Chinese men sleeping off the benches below the void deck of HDB blocks.
It's an area which we have neglected all along as we are struggling with eight other clusters but with the removal of Changi airport under our list, we now could add one or two more on our clustered rough-sleeper weekly visitation.
We have been to this area last year but the one-year absence has seen the addition of alot more homeless folks – a similar phenomenon we witnessed in many parts of Singapore.
The Covid pandemic has rendered many elderly folks homeless more so due to the complexity of their lodging partnership with another co-owner than anything else.
As for last night's outreach, we could only gasp in utter surprise and shock as in every HDB block we went to, there is at least a rough sleeper huddling in the cold and hopefully our blankets, mask, jacket and biscuits have provided them some hope that humanity is still around in this covid-hit harsh environment.
Do something good for Singapore – a charity movement to alleviate the hardships of displaced elderly Singaporeans."
Roughing it out on the street
A quick look at the photos that Goh shared on his Faceboook showed a group of elderly men and women sleeping on benches at void decks.
An elderly man was seen sleeping on the floor with a makeshift cardboard bed that he set up.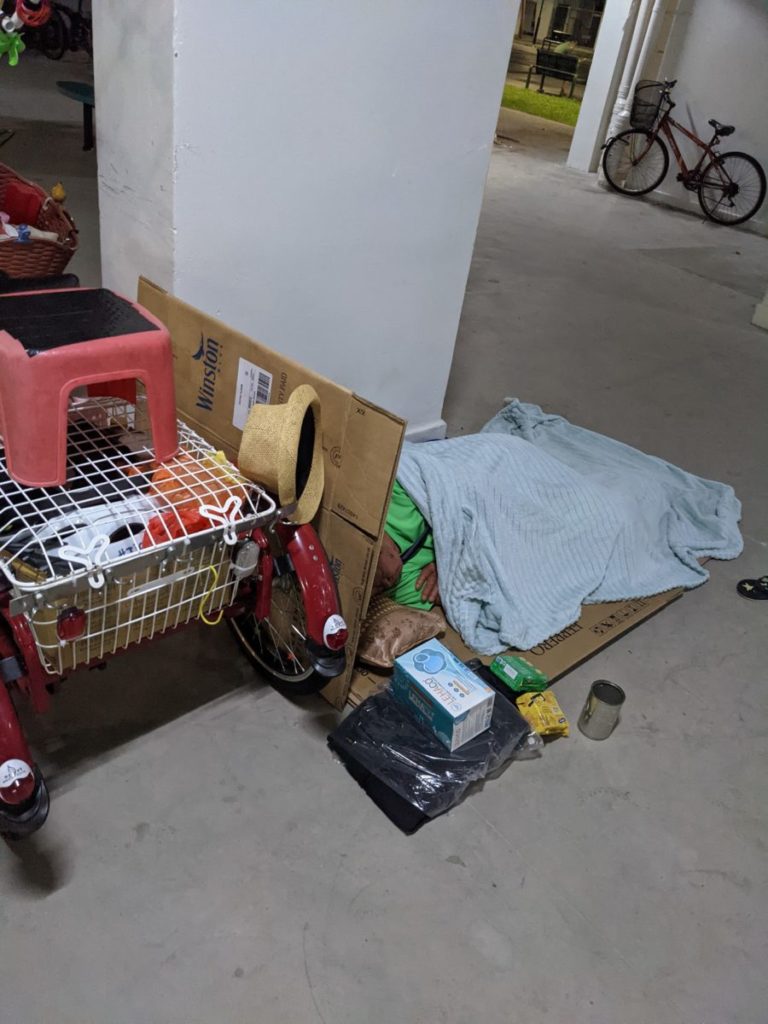 Another man was seen outrightly sleeping on the floor of the street without even the minuscule comfort of cardboard.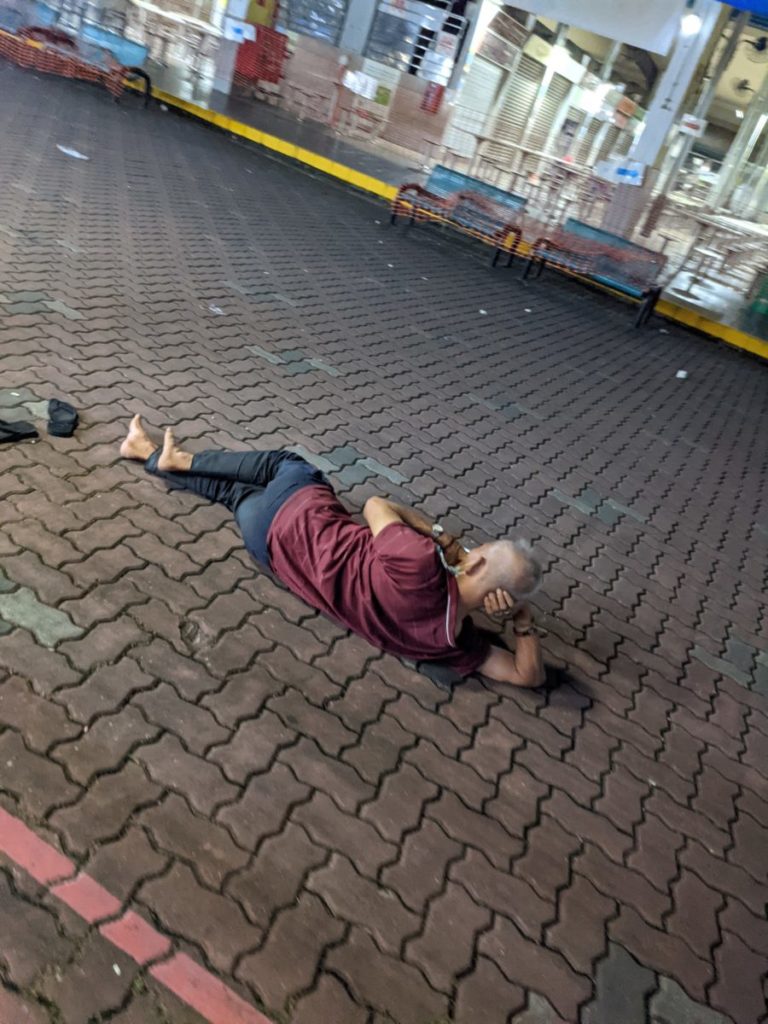 An elderly man was also seen rummaging through the rubbish bin.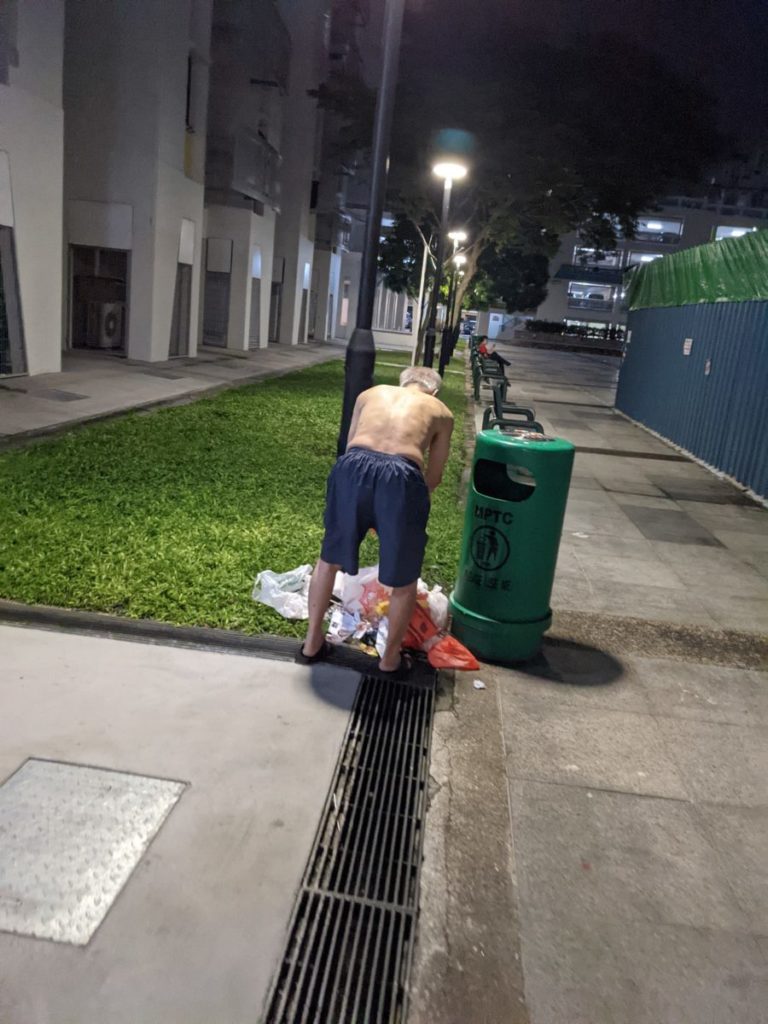 Images source: Gilbert Goh Facebook