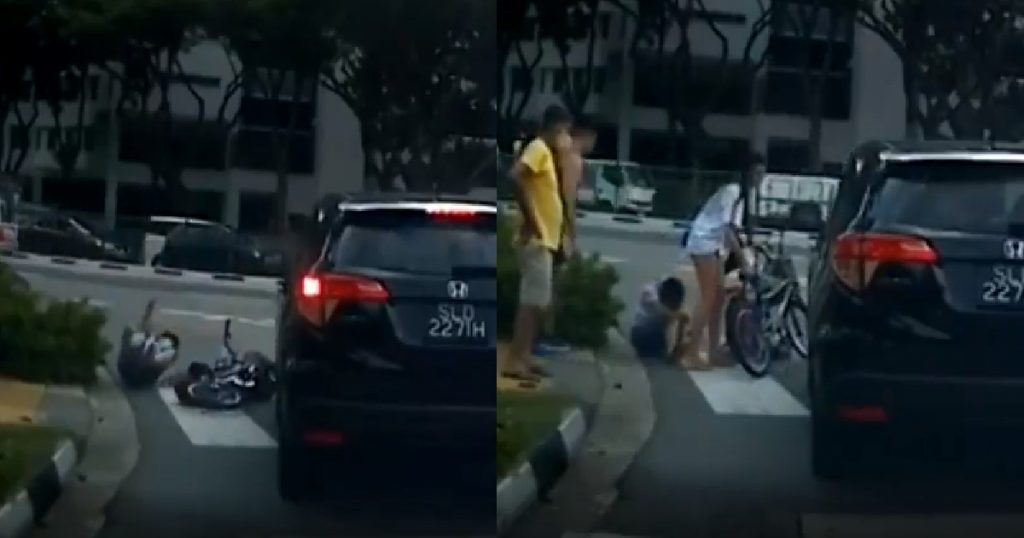 A Honda Vezel was seen knocking down a cyclist at a zebra crossing, the driver alighted after waiting more than 10 seconds to help the victim pick up his stuffs before returning to his vehicle and driving off.
The driver (presumably) of the camcar who recorded the incident, along with a few passerbys stopped to render aid to the cyclist who was visibly injured and was limping.
The incident purportedly happened at Hougang on September 10 at around 3.14pm.