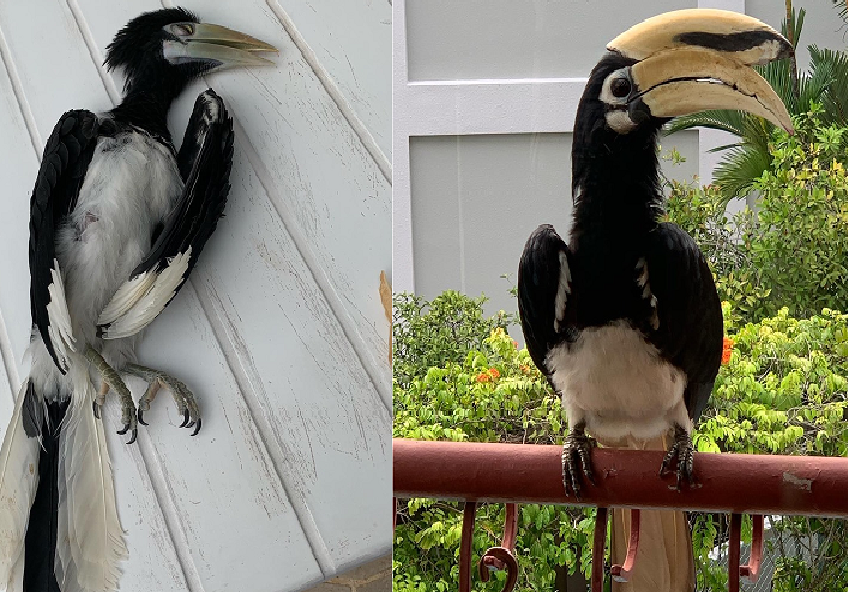 This is so sad, a young hornbill died after crashing into (left photo). While escaping from an eagle.
The Facebook poster Stephen Caffyn Landscape Design claims that the adult hornbill on the right photo is the father of the young hornbill.
They also mentioned that the adult hornbill called out to the dead counterpart till morning.
More photos can be viewed from the following Facebook post.