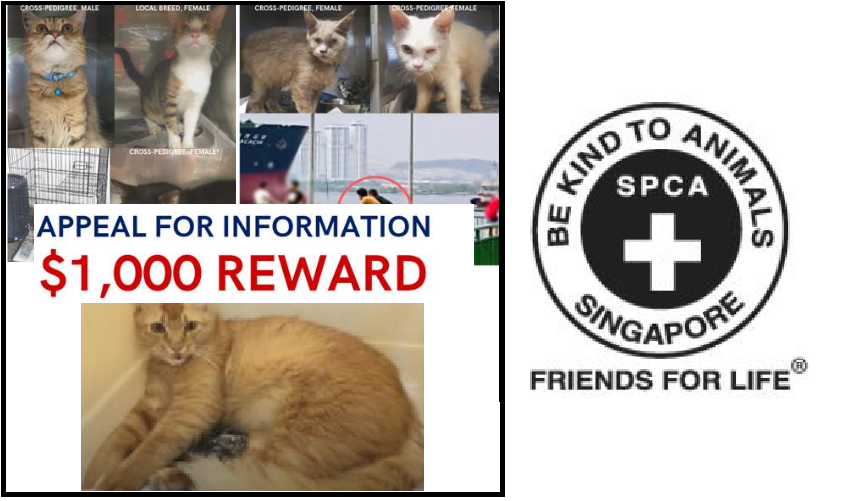 SPCA is offering a $1,000 rewards to anyone able to provide information that will lead to arrest of people that abandoned pets.
This came after six cats that was abandoned.
According to the image posted by SPCA, it seems like all 6 cases of abandonment happened at Sembawang.
Anyone with information about the following incidents please let SPCA know.
How Cruel
Location:
Blk 364B Sembawang Crescent – 27 September
Sembawang Park – 27 September
Blk 327 Sembawang Crescent – 03 October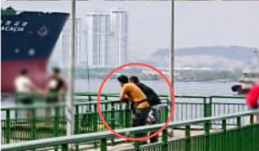 APPEAL FOR INFORMATION – $1,000 REWARD

SPCA Singapore is investigating 3 cases of suspected pet abandonment: 2 cases on 27 September, 1 case on 3 October.

All six cats are being treated at the SPCA's clinic and investigations are ongoing. The SPCA is offering a $1,000 reward for information leading to the arrest and prosecution of the person/s responsible for these abandonment acts.

Anyone with credible information can call our 24/7 hotline at 6287 5355 (ext. 9), or e-mail [email protected] Information provided will be treated in the strictest of confidence.

*Under the Animals and Birds Act, anyone who is found guilty of cruelty to animals can be imprisoned for up to 18 months, fined up to $15,000, or both.

Information from SPCA Facebook Page