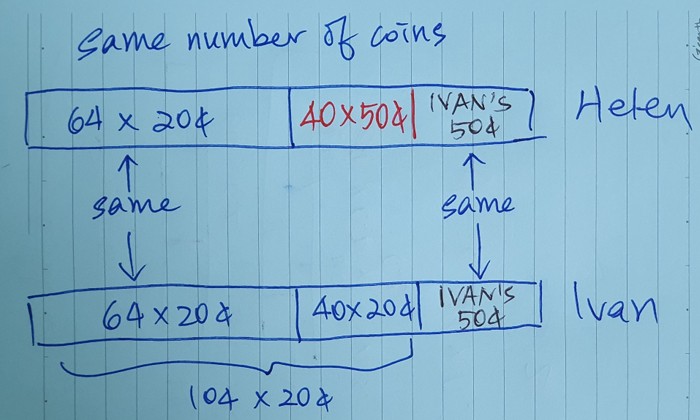 The PSLE maths question has been a hot topic among parents after many people said that the questions were too difficult for primary school students.
However, some parents pointed out that it is not as hard as imagined. Some parents felt that it is a secondary school question as it might require inverse proportional algebra to solve.
Here is the question:
Helen and Ivan had the same number of coins. Helen had a number of 50-cent coins and 64 20-cent coins. These coins had a mass of 1.134kg. Ivan had a number of 50-cent coins and 104 20-cent coins.
(a) Who has more money in coins and by how much? (2)
(b) given that each 50-cent coin is 2.7g heavier than a 20-cent coin, what is the mass of Ivan's coins in kilograms? (2)
But there is more than 1 way to solve the problem, a man on Facebook posted his logical method of solving the question instead of using algebra.
The answers as follows: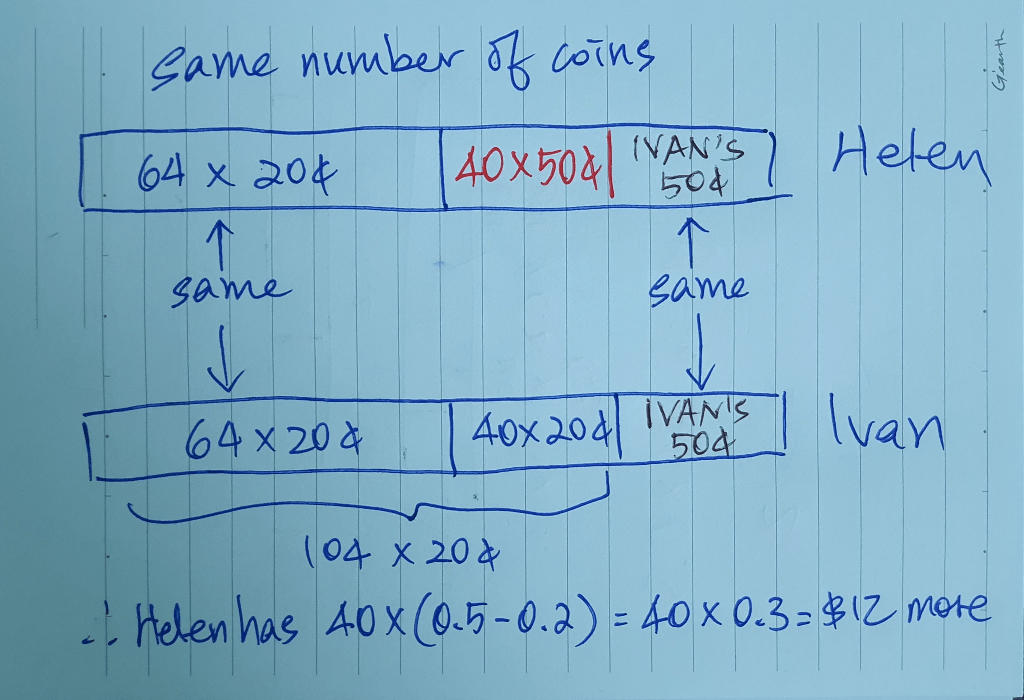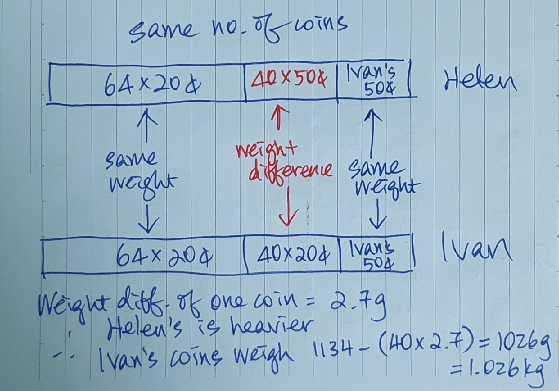 Image Source: Ming Siu