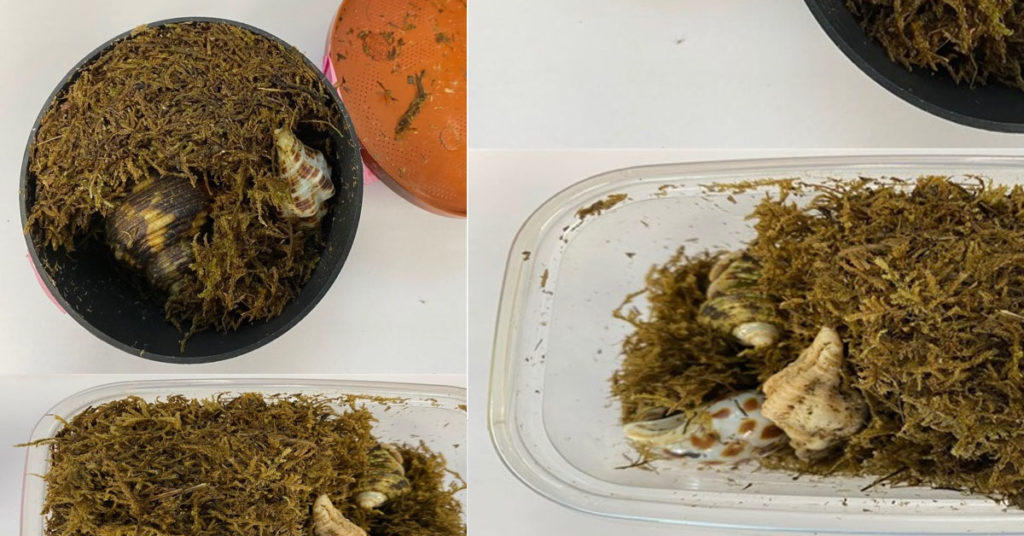 According to the Immigration & Checkpoints Authority (ICA), On 3 Sep 2021, ICA officers at Changi Airfreight Centre, Air Cargo Command foiled an attempt to smuggle in five live hermit crabs in a parcel.
The crabs were uncovered when officers spotted anomalies in the scanned images of a parcel declared as 'toys'. When they opened the parcel, they found the crabs hidden inside two containers. The case was later referred to the National Parks Board (NParks) for further investigation.
As guardians of Singapore's borders, ICA is Singapore's first and last line of defence. ICA will continue to stay vigilant and thwart any attempts to smuggle in prohibited or security items into Singapore.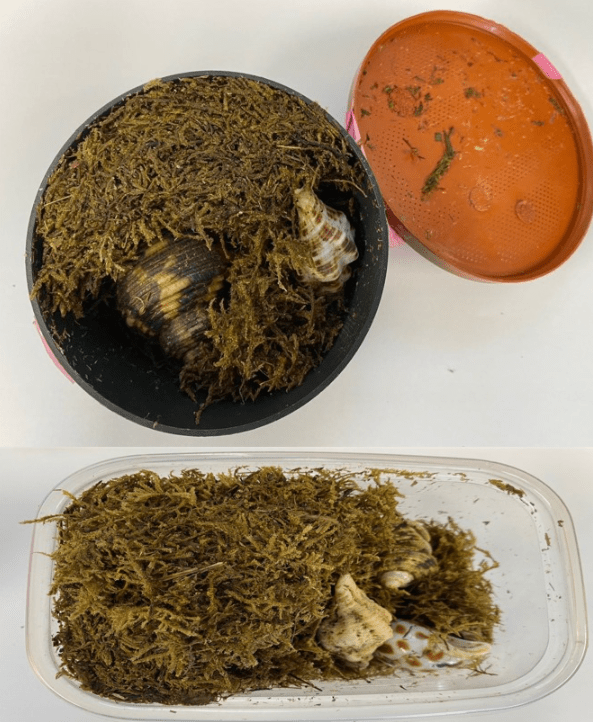 Source: ICA