ICA officers managed to foil an import of a few thousand boxes of vapes at Changi Air freight centre.
Here is what ICA said:
On 21 June, ICA officers at Changi Airfreight Centre foiled an attempt to smuggle 3,600 e-vaporiser refill pods into Singapore. Our vigilant officers had noticed anomalies in the scanned x-ray images of parcel packages falsely declared as "Matte Lipstick New Viral ydby".
The case will be referred to the Health Sciences Authority for further investigations. This method of concealment is a cause for concern as similar methods may be used by people with ill intent to smuggle security-sensitive items into Singapore.
ICA will continue to conduct security checks on passengers, goods and vehicles, to safeguard Singapore's security.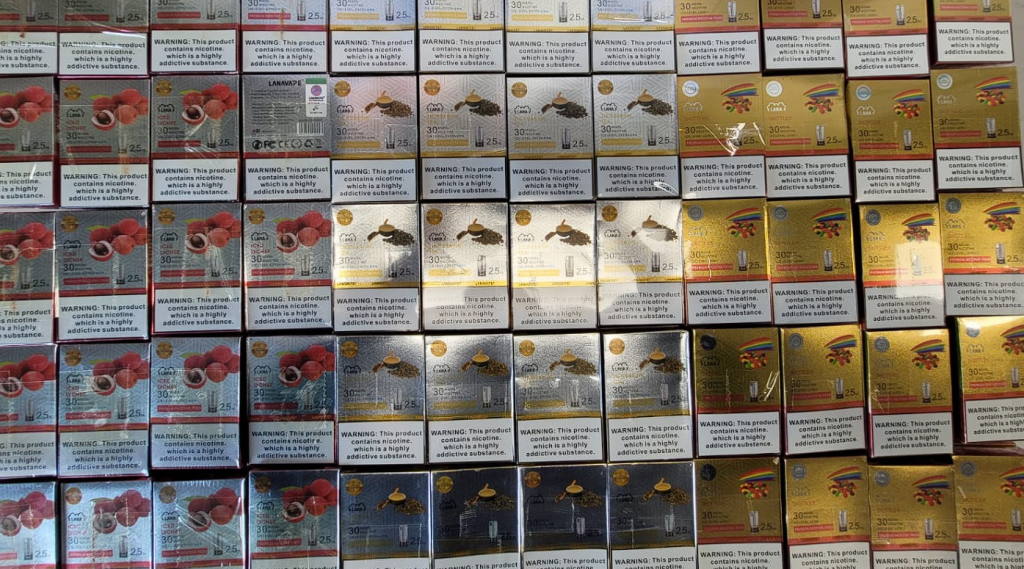 Penalties:
HSA would like to remind the public that the Tobacco (Control of Advertisements and Sale) Act prohibits the import, distribution, sale or offer for sale of harmful or imitation tobacco products. These include shisha tobacco, smokeless tobacco, chewing tobacco such as Gutkha, Khaini, Zarda, electronic vaporisers and their accessories.
Any person convicted of an offence is liable to a fine of up to $10,000, or imprisonment of up to six months or both for the first offence, and a fine of up to $20,000, or imprisonment of up to 12 months or both for the second or subsequent offence. All prohibited tobacco products will be seized and confiscated.
Image Source: ICA