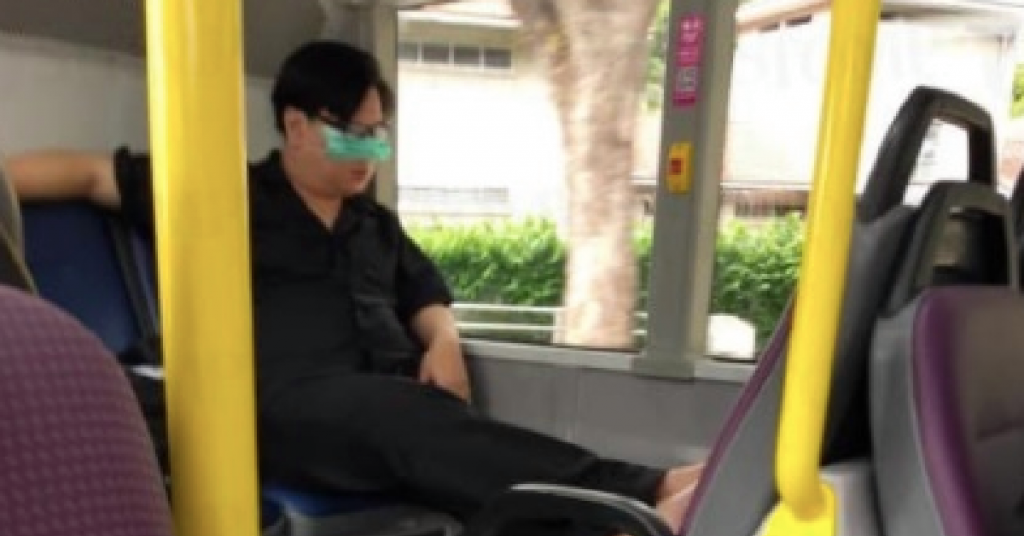 A picture of a man was posted on the Facebook group Singapore Eye which shows a man being extremely inconsiderate on the SBS bus.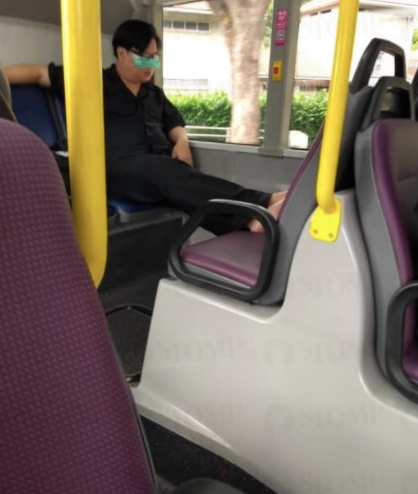 He was seen removing his shoes before placing his feet on the seat in front of him.
The worst part of all was that he did not wear his mask properly and his face was exposed.