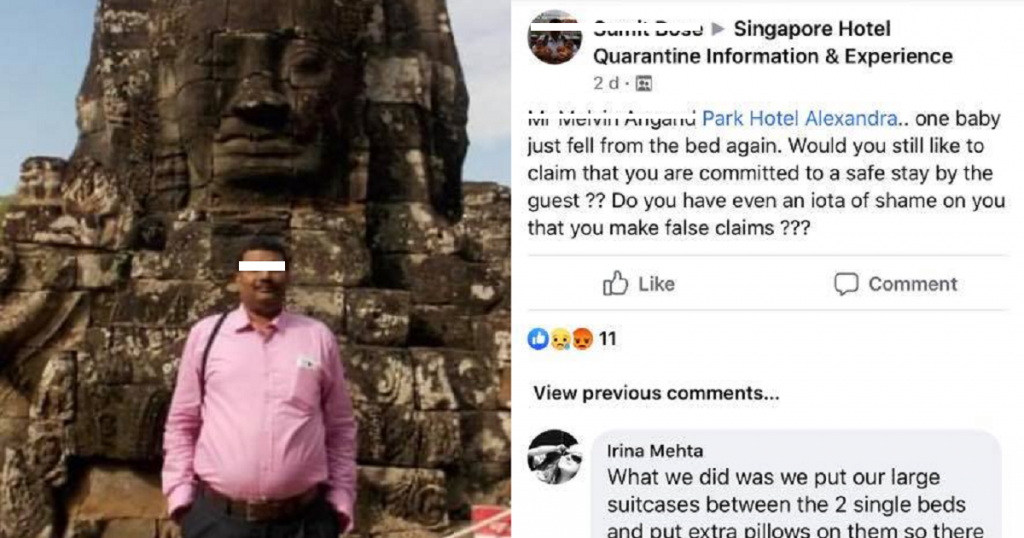 Facebook user Zijun Huang recently posted on Facebook after he saw an FT from India complaining on the Facebook group Singapore Hotel Quarantine Information & Experience.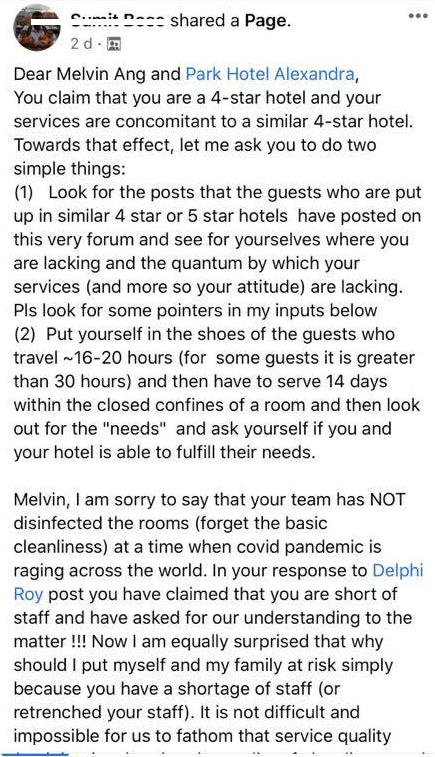 The FT stated that one of his babies fell from the bed and he tagged Park Hotel Alexandra in the post.
He even blamed the hotel for false claims and stated that the hotel is not committed to providing a safe experience for their guest.