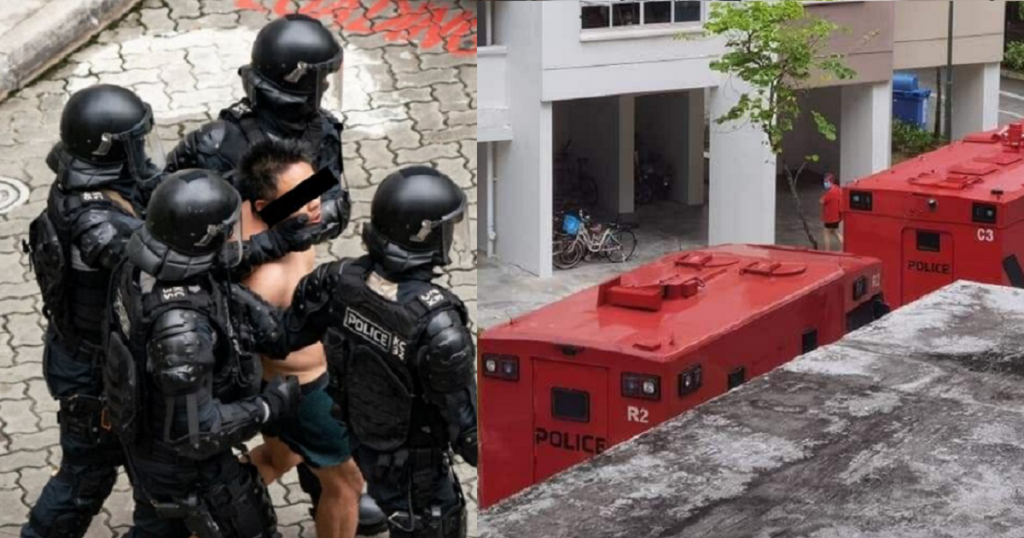 A man who was wearing nothing but his shorts was arrested by riot police on Sunday (27 Sep) in Yishun.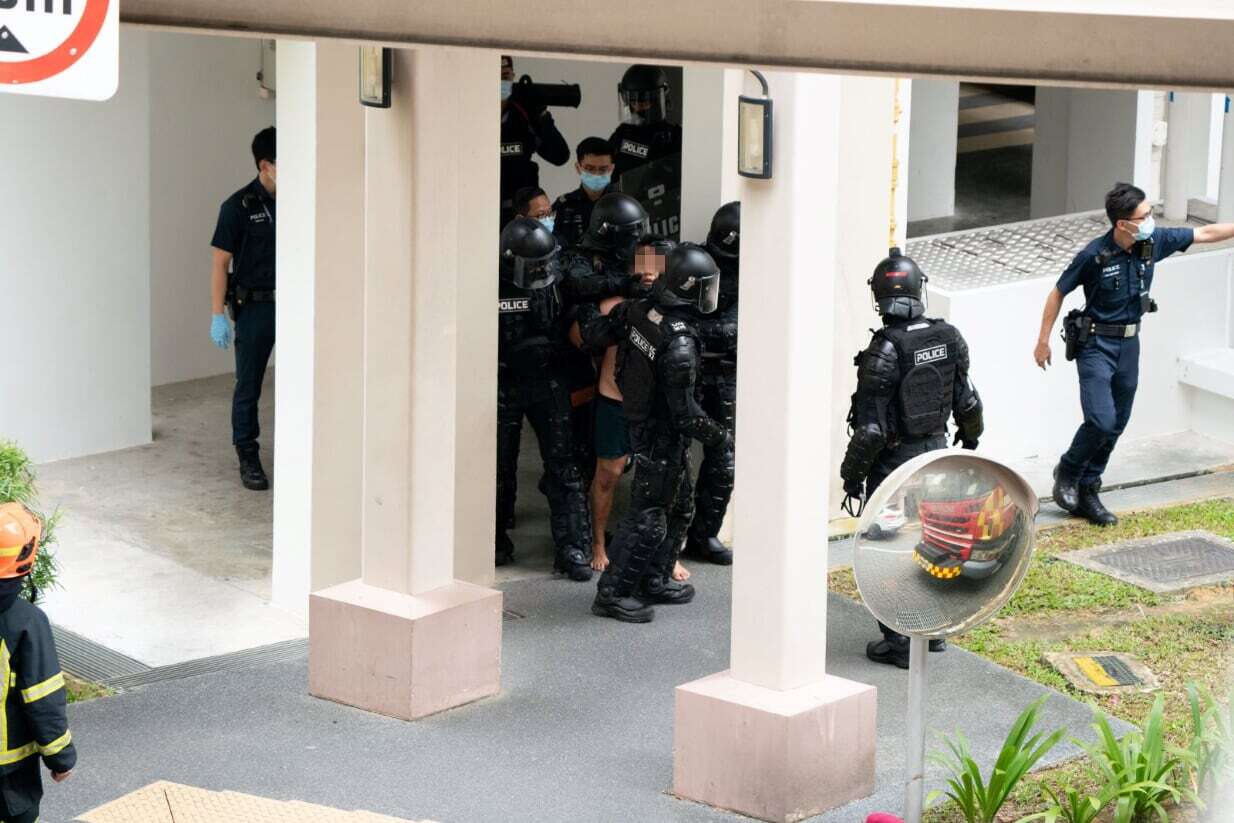 Multiple police cars were seen at the scene and even anti-riot vehicles turned up which shocked many residents. The incident happened at Block 317C Yishun Avenue 9.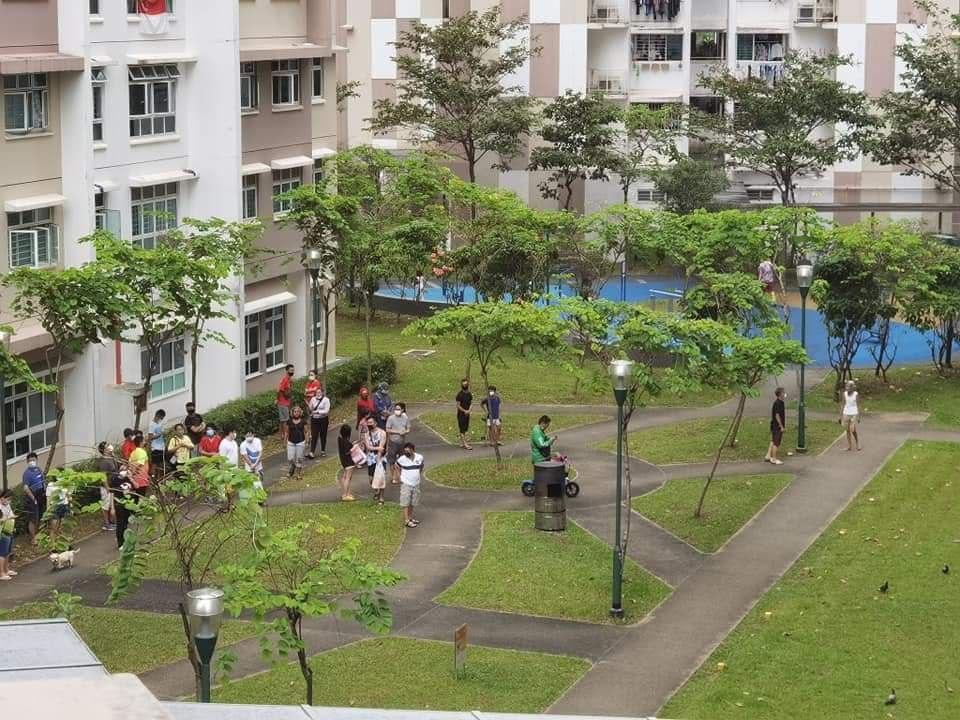 A man was seen escorted out by a group of policemen which include officers who were wearing riot police uniforms from the Police Tactical Unit. A fellow reader stated that when the guy got arrested, his back of his body was covered in blood and he was shouting when he was put into the police car.
The man even shouted :  "They so called say they help people like us in the end they arrest you".
A 40 year old man was apprehended and was believe to me mentally unstable. He was then sent to Khoo Teck Puat Hospital.
FULL VIDEO LOADING…