non Finance, non loan, non property, non banking, non credit card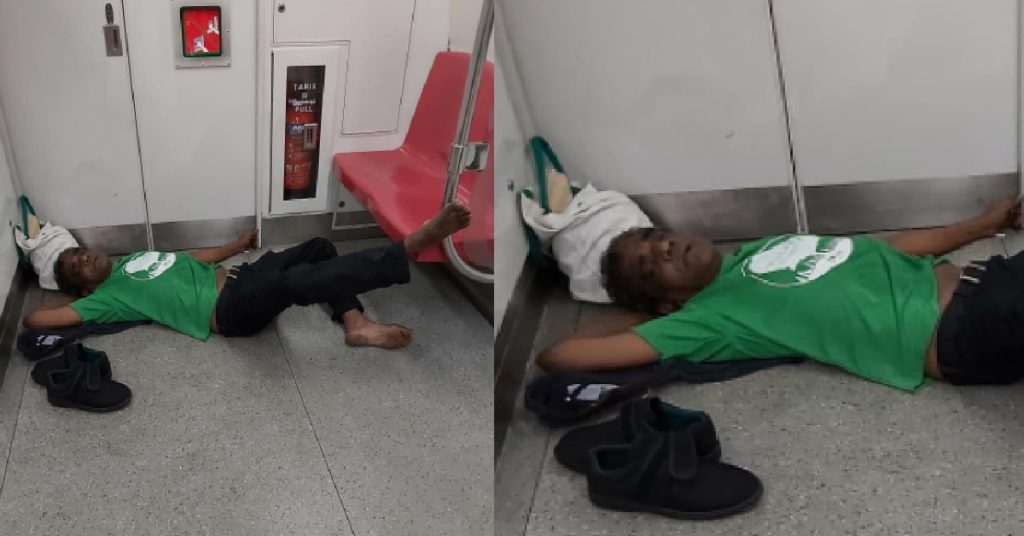 An Indian man was seen in a drunken stupor and passed out on the floor of an MRT cabin.
The drunk guy would be seen sound asleep as he rested his feet on the seats in front of him.
But his shoes were still remarkably placed neatly beside him despite his inebriation.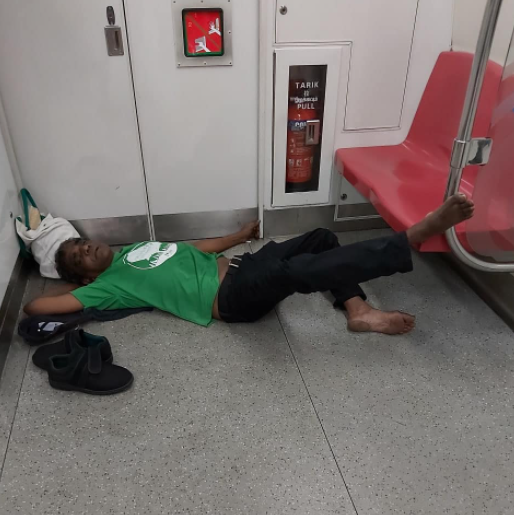 Image source: Whatsapp