non Finance, non loan, non property, non banking, non credit card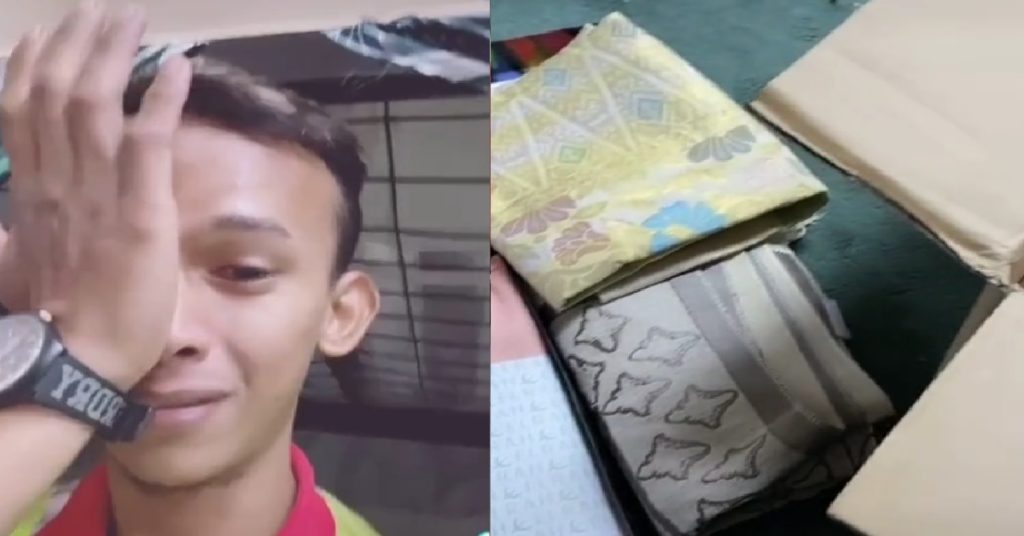 A Malaysian worker who is stuck in Singapore due to the Covid-19 situation, and the borders being closed, shared a video of him receiving Hari Raya snacks and a Baju Kurung from his home village.
The guy, who goes by the handle @matd97 on TikTok, posted a video with the caption:
"Received this from my village. So early in the morning and I already feel touched. Opened the box and… 😭😭"
As he opened the box, he was moved and couldn't help feeling homesick, and he started crying.
It must be so difficult to be away from your loved ones during the holidays and unable to return home.
His video on TikTok has since gone viral, with more than 53.2k likes and more than 3.7k comments offering him solace and support.
Stay strong and hang in there buddy, we are with you every step of the way!
FULL VIDEO LOADING…
Image and video source: @matd97 on TikTok