A recent incident at a FairPrice outlet in Singapore has left customers feeling disgusted and outraged.
A customer who was browsing for Sushi at the supermarket chain was shocked to find a cockroach inside.
Extra Protein
This picture of a cockroach in the Salmon sushi indicated that the packed date is on 8 May 2023 which is from just 1 day ago.
It is unclear which outlet the photos were taken but a netizen commented in the post that it is from the Balestier outlet.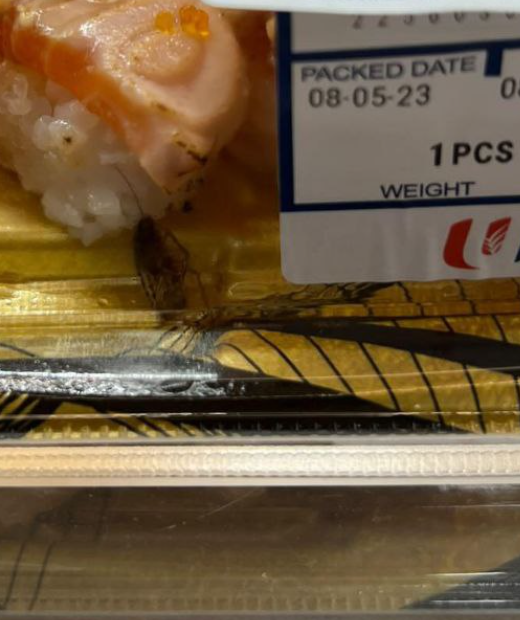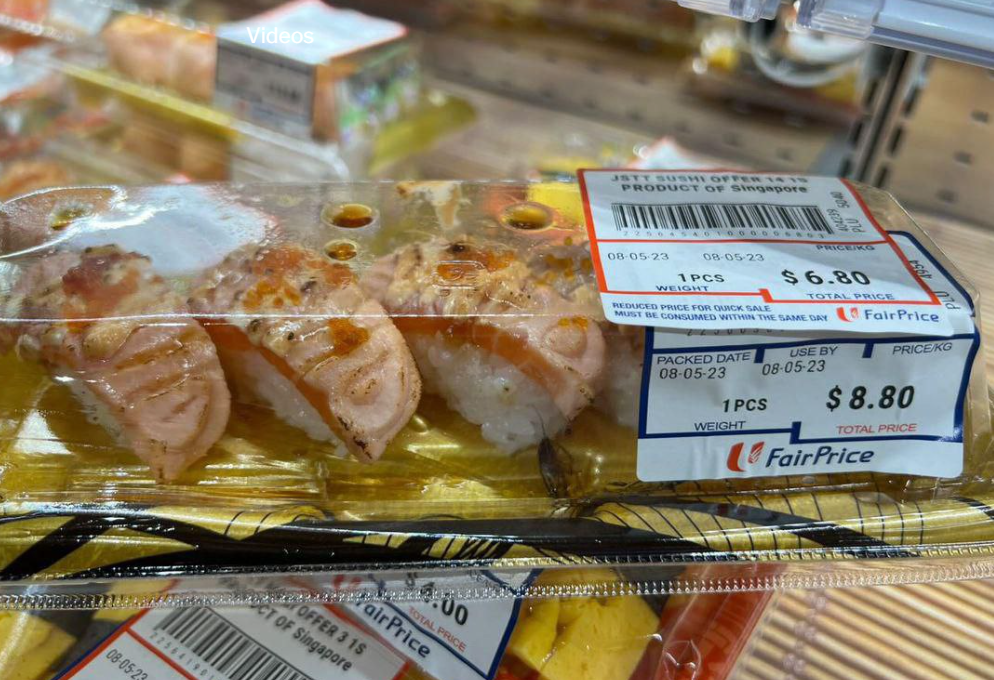 The Singapore Food Agency (SFA) is a statutory board under the Ministry of Sustainability and the Environment responsible for ensuring that all food sold in Singapore is safe for consumption. To achieve this, the SFA enforces strict regulations and guidelines for food safety, including penalties for establishments that fail to comply.
One of the most common food safety violations that the SFA investigates is the presence of pests, such as cockroaches, in food establishments. This is a serious issue as pests can spread disease and contaminate food products, posing a health risk to consumers.
The SFA has implemented a system of penalties for food establishments that are found to have pest infestations. For example, if an establishment is found to have cockroaches, they may be issued a fine of up to $5,000 for a first offense. Subsequent offenses may result in even steeper fines, as well as suspension or revocation of their license to operate.
The SFA takes a proactive approach to preventing pest infestations by conducting regular inspections of food establishments. In addition, they provide guidance and training to help food operators implement effective pest control measures.