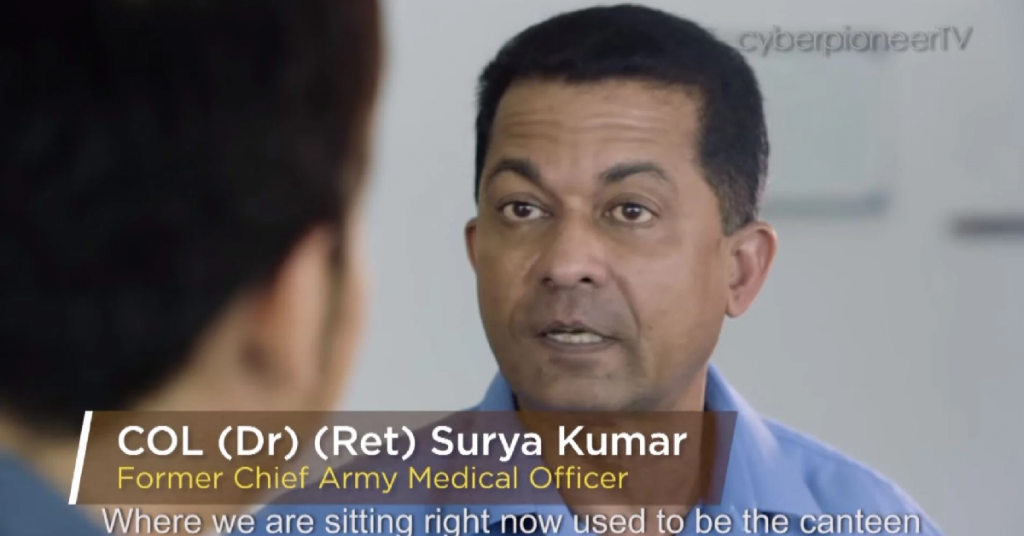 The whistleblower who made claims about Mr Ivan Lim's character, was allegedly threatened by a former SAF Colonel of Facebook. Mr Surya Kumar, allegedly made threatening comments against Mr Bryant Wong in a reply to his Facebook post.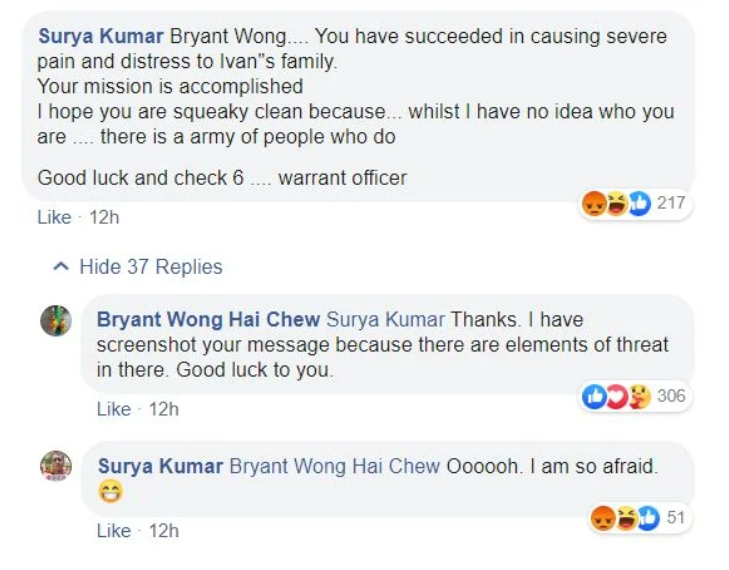 A police report has since been lodged by a member of the public regarding the alleged threats.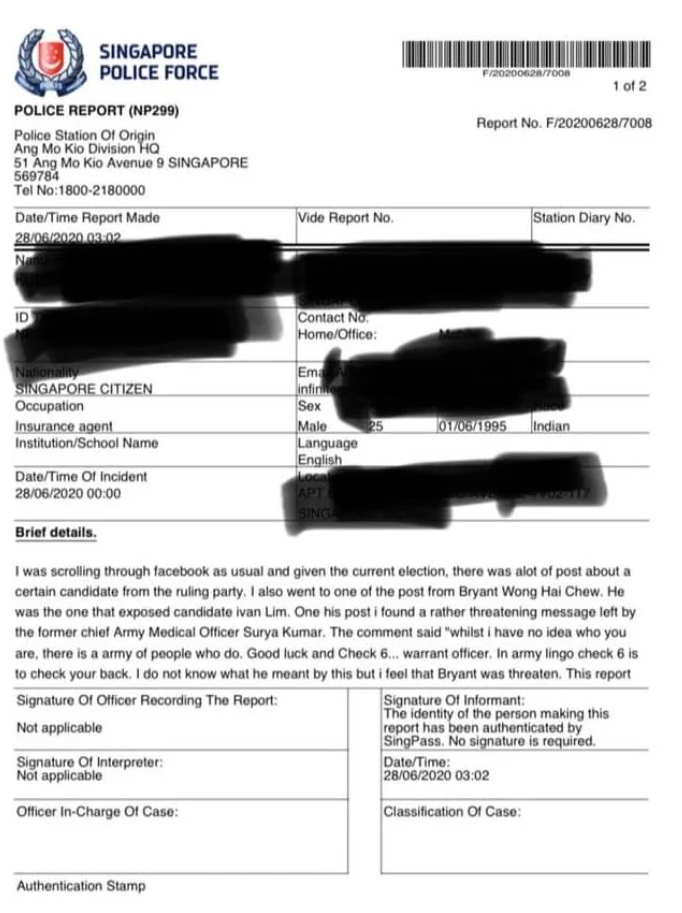 A police report was shared on Facebook by user Kelvin Joshua. The police are currently investigating.