Even in a country like Japan, there are still a number of homeless people. While some are due to financial reasons, many have problems at home.
A Youtuber recently filmed a video of a girl who ran away from home after her brother used her "physically" and the rest of her family did not do anything to help.
Pregnancy Test
In the video she said that she ran away in May 2020, Eguen who was interviewed by the Youtuber seemed to be very young.
As the interviewer asked her questions about her past, she seems to be holding back her tears and showing a smile.
She described her brother as an authoritative figure in the family where her mother also takes orders from him.
She said that her elder brother is an "Elite" from Tokyo University and the Police had a hard time believing her story as the Police believe the story of an elite.
She even had to do a pregnancy test before running away from home as she was worried about her well-being if she became both pregnant and homeless.
Her brother and mother told the Police that she is a run-away child and has suicidal tendencies. However, she said that it was a lie to bring her back home.
She said that she is currently pursuing a career as an idol. For context, In Japan being an idol could be a model, singer or dancer and sometimes even have the chance to endorse products.
However, most job opportunities are based on contracts or freelance.
She states that being an idol is a job which requires her to keep up her appearance and she rather starves than not take care of her looks.
Seeking Refuge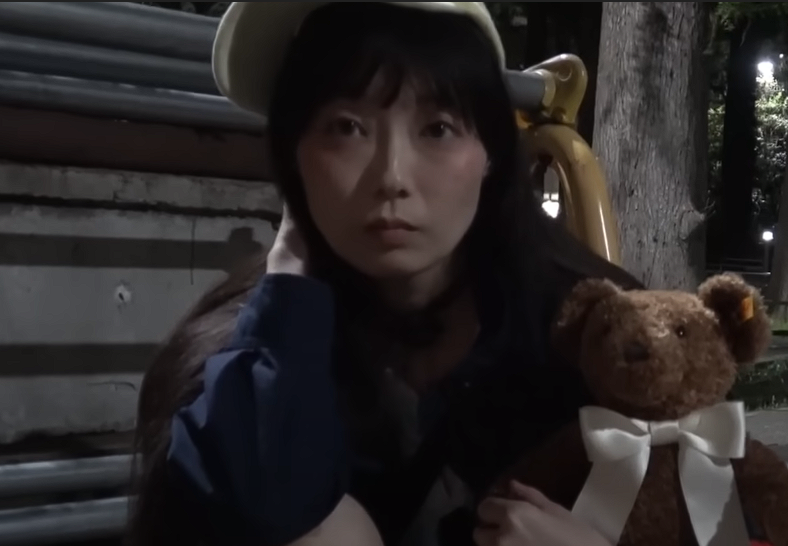 After leaving her home, she took refuge at her friend's home but she was quickly found by her family who hired detectives to find her.
She eventually had to leave and seek a shelter, however, the shelter was not able to provide her with a way out and she often face harassment which forced her to eventually leave after 5 months.
The interviewer then started asking her if she rather be homeless or be back at her home, she paused while looking upset as the question might have brought back unfond memories at home.
She answered with a smile stating that she definitely prefers to be homeless, one can only imagine the ordeal she has gone through.
Sleeping in cyber cafes or on the streets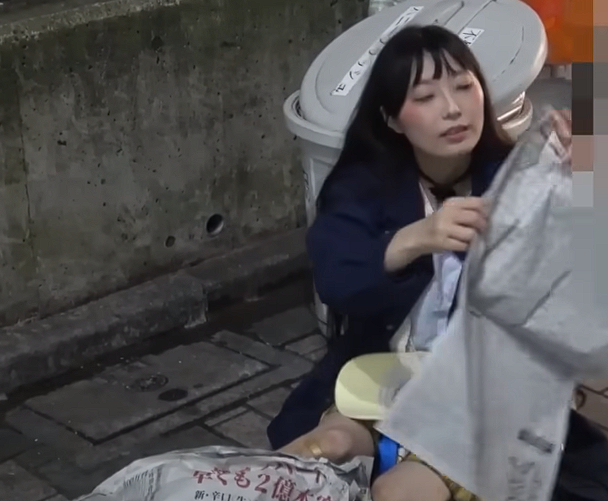 She stated that she often had to sleep in Cyber cafes which are usually 2,000 yen (SGD$20.6) a night and provides free food such as curry, eggs and rice. her brother eventually found her and she no longer lingers in Ikebukuro in fear of her brother.
In the video, she was very thankful that there was a place like this for her to sleep and have food.
She then showed the interviewer around how she spends her days in Ikebukuro.
She also showed how she sleeps with a newspaper as a blanket on nights when she could not afford to stay in a cyber cafe.