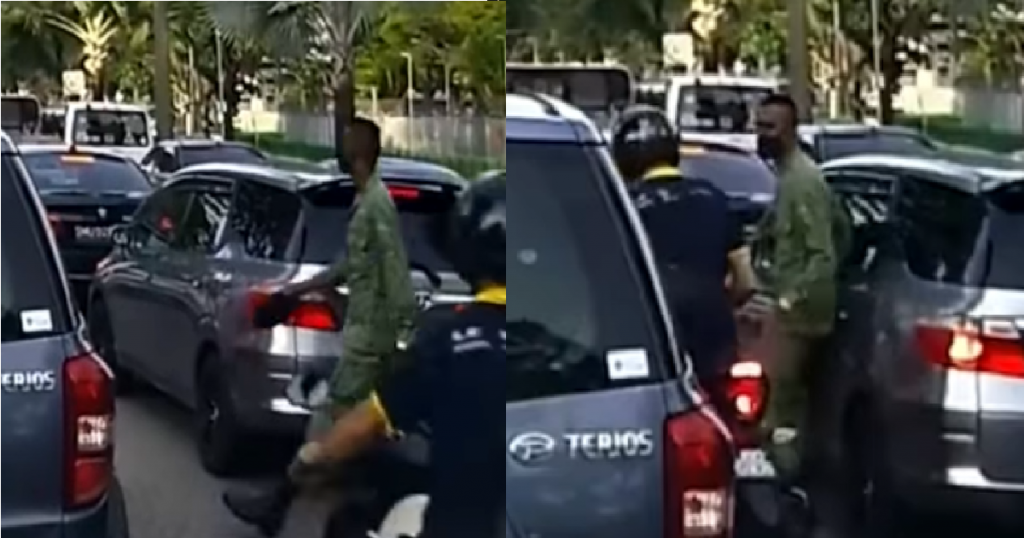 A video surfaced online showing a man in green Army uniform casually jaywalking across a road without checking his blind spot.
The jaywalker failed to see a motorbike heading his way and the motorcyclist stopped just in time to prevent a collision with the soldier.
The uniformed man then nonchalantly strolled away with his beret in hand, seemingly with not a single care in the world, as the motorcyclist was left wondering what on earth just happened.
FULL VIDEO LOADING…
Image and video source: SG Road Vigilante – SGRV Facebook