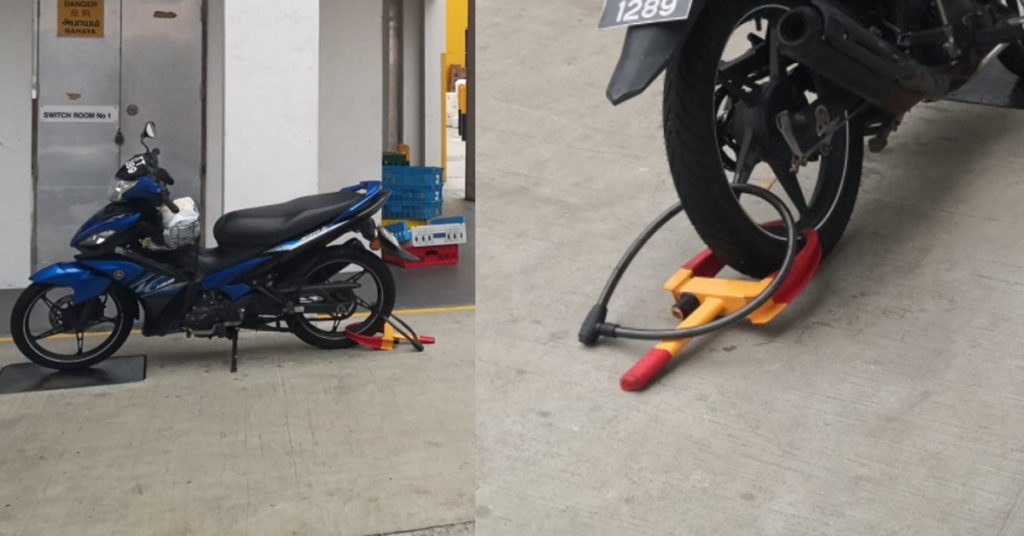 A motorbike was spotted getting clamped up. It is illegal to park the motorbike other than in the parking lot.
Parking in anyother place other than in a parking lot can result in a fine of $35 for motorbikes.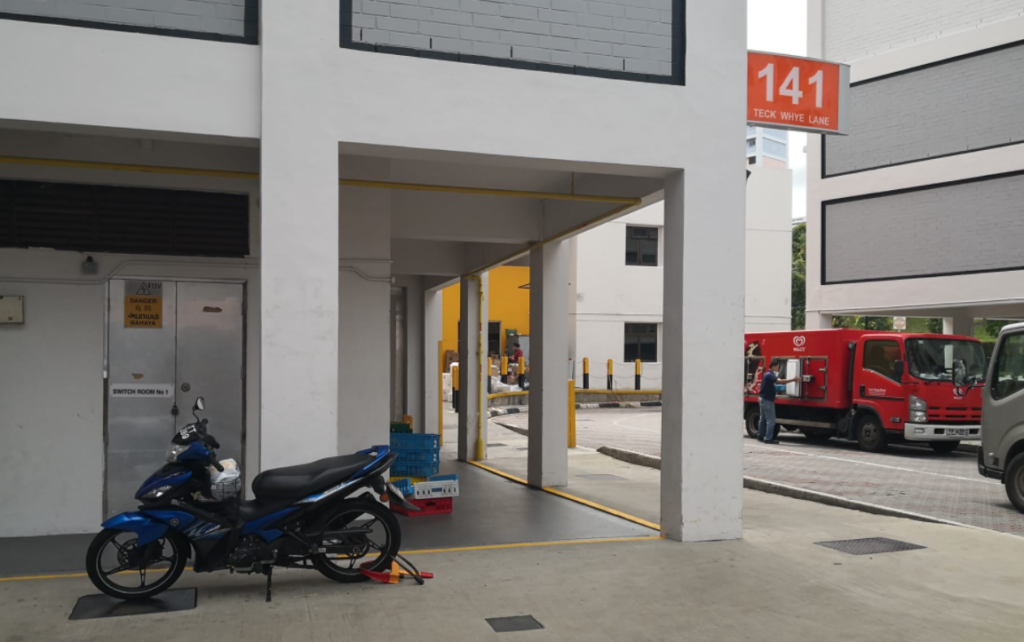 The photo was taken at Teck Whye and it is unclear why the motorbike had two locks on it.