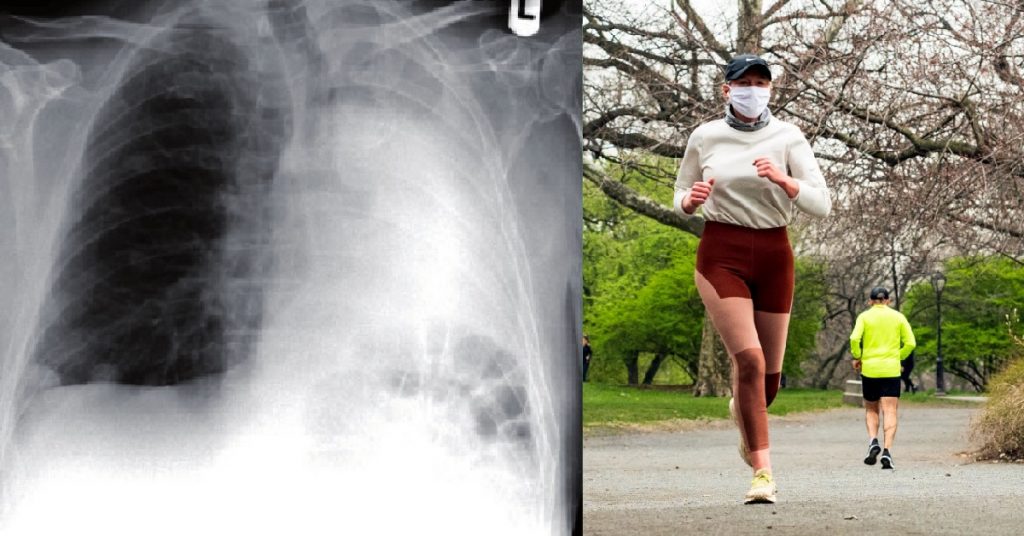 The incident occurred on the 7th May to a jogger in Wuhan, he is only 26-years-old and he does not have any poor health conditions
Zhang Ping ran 4 kilometres, and suddenly felt some pain in his chest and started to felt hard to breathe. At first, he thought it was the suffocation and discomfort of wearing a face mask and continued to run another 500 meters but he later walked home with extreme pain.
After returning home, he was experiencing severe chest pain and difficulty in breathing. His family sent him to the hospital immediately.
The doctor found that his left lung had collapsed.
Zhang Ping was diagnosed with severe pneumothorax, and his left lung was severely compressed by 90% and pushed his heart to the right. If he went to the hospital later, it would be life-threatening.
According to the director of the Department of Wuhan Central Hospital, At this time, if you engage in vigorous exercise, the pressure in the lungs will suddenly increase, which may easily lead to the sudden rupture of the lung and cause pneumothorax.
It is recommended not to exercise vigorously while wearing a mask.