non Finance, non loan, non property, non banking, non credit card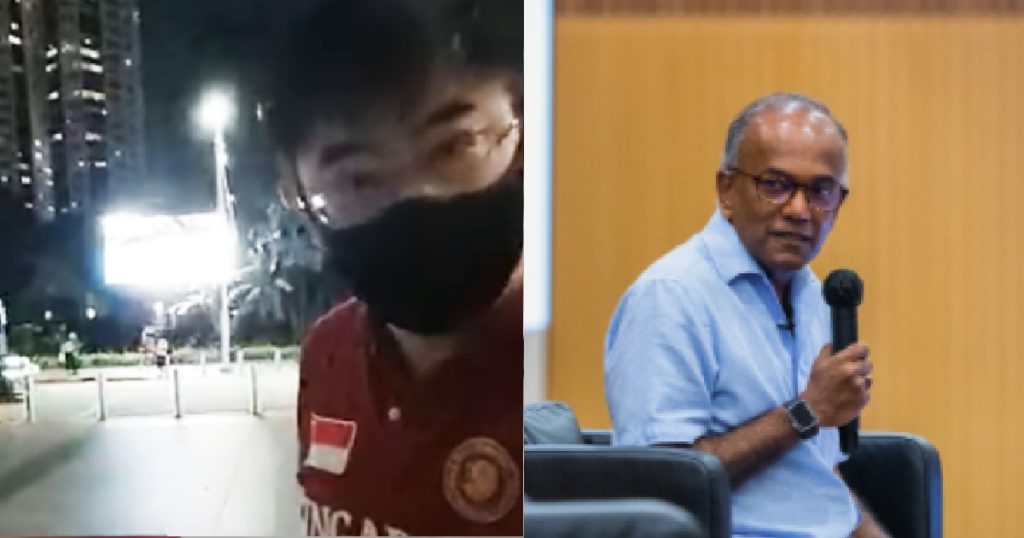 In an interview with CNA938, Minister for Law and Home Affairs K Shanmugam, said that Singapore's racial harmony is not yet on a "knife's edge", despite the recent spate of racist incidents in Singapore.
He said that claiming so would be "overdramatizing" the issue, highlighting that Singapore has made many positive steps towards being a multiracial society.
Not surprised
Shanmugam said that he isn't surprised by the recent incidents of racism in Singapore, describing them as "predictable" for those who have been following "external developments" around the world, as well as "some things that have been happening within Singapore".
He agreed that the public should always call out racism but emphasized the importance of doing so sensibly.
Shanmugam added:
"When it's in the public square, I think you should call out, and you should frown against it, and you should take action where it breaches the law. Because it is cancerous, it is divisive, and it undermines the values of our society."
Resorting to the law all the time isn't the answer
He did however, say that Singaporeans cannot always look at the law as the solution in every situation, as harmony and racial tolerance cannot be brought about "just by having laws and enforcing them".
There are many other factors at play, and while investigations have to be conducted in serious cases; resorting to the legal system all the time is not the answer.
He said:
"Sometimes people are charged [with breaking the law], but you have to be careful in the way you exercise that power."
Don't respond to racism with racism
Shanmugam also touched on the idea of fairness, bringin up past incidents where the public responded to racism by using racist remarks of their own; he said it was "somewhat hypocritical".
"You don't respond to what you say is racism by your own racist remarks, by being racist yourself."
Images and video source: Dave Park Ash and K Shanmugam Sc on Facebook