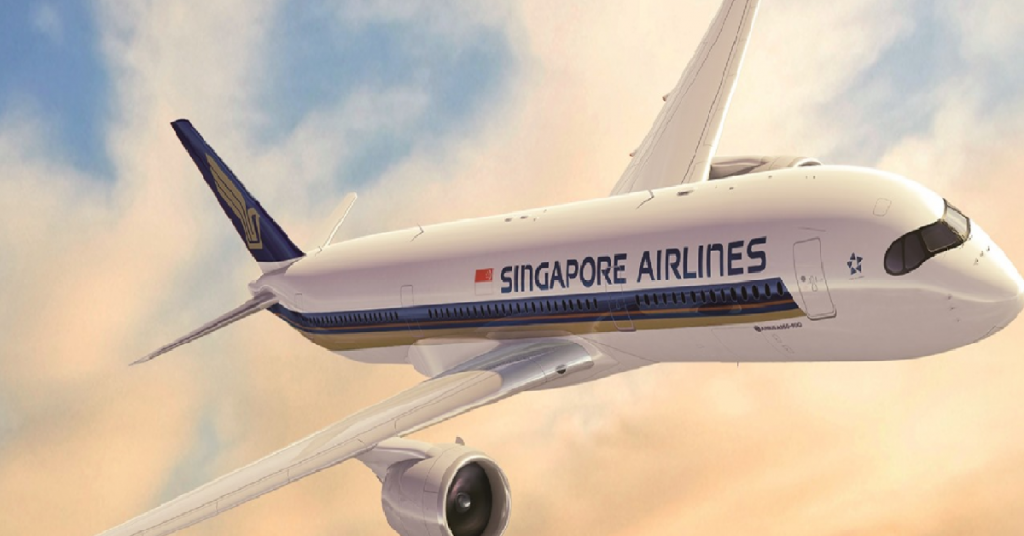 Facebook user Keng Sen Ong posted onto Singapore Airlines' Facebook page, lamenting about their allegedly poor service as he lists down all the points that put him off.
He complained that he wasn't getting any champagne in his Business Class seat, adding: "How then is my cabin different from economy?"
He also added that "there was no drink service before the meal" and that because of that he should get a discount.
Keng also noted that he didn't get a "special goodbye by the chief steward for loyal customers,"
Before adding: "whats happened to basic manners on a business flight.(sic)"
You can see his full rant in full below: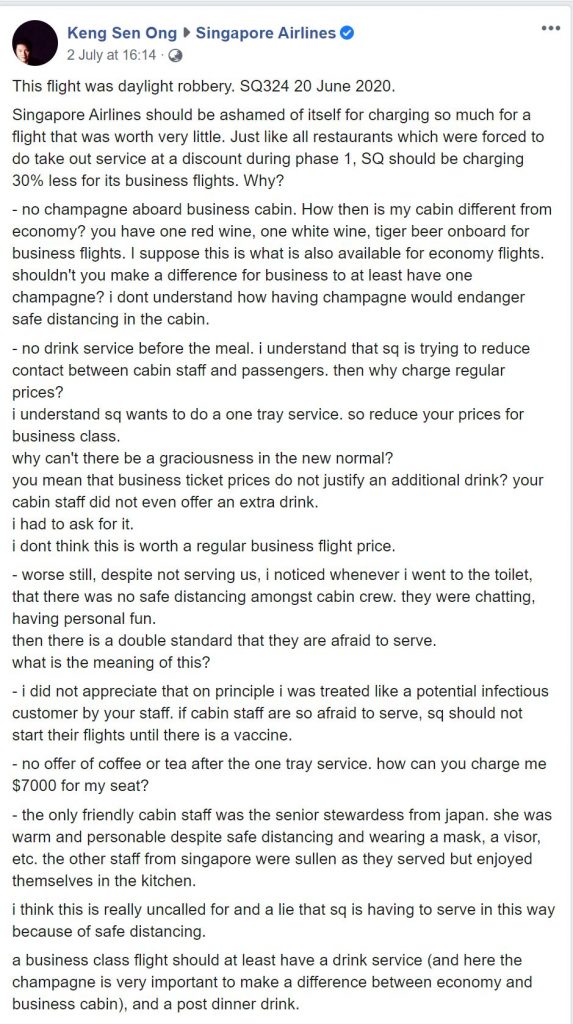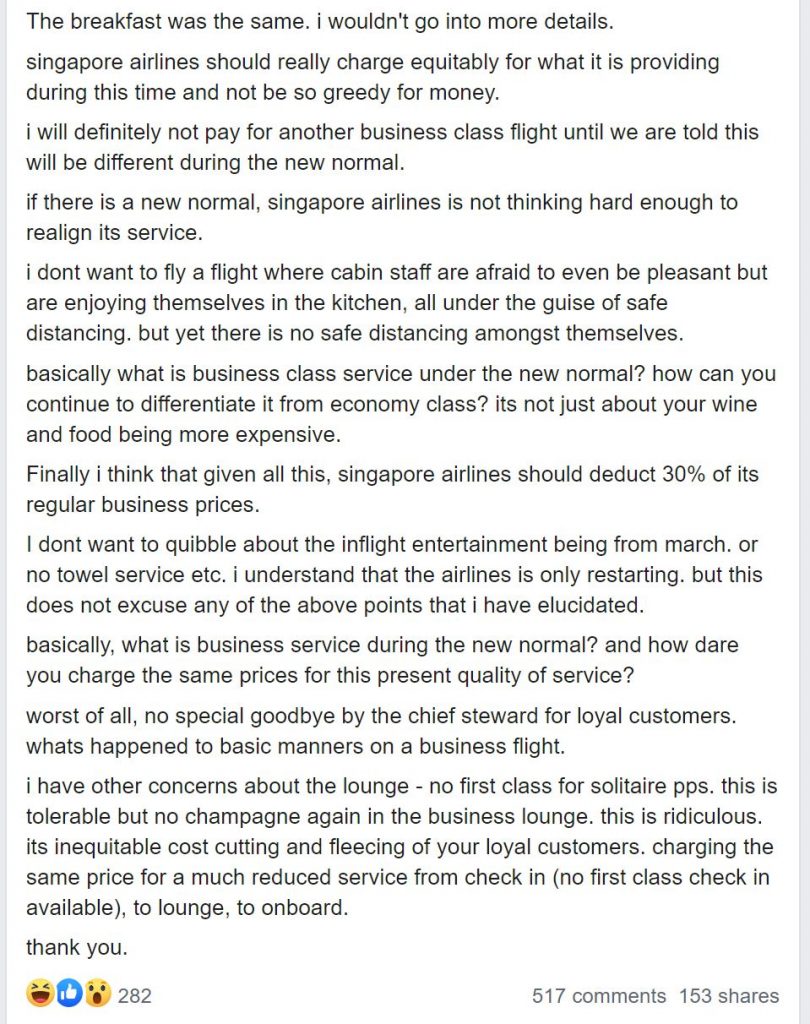 Netizens' reaction to his post have been largely negative.