When life throws you lemon, you make a lemonade.
In this case, this was a bit of a costly one.
A lot of friends has been asking
Weren't we supposed to be in australia for this period.
We got stopped at Singapore changi airport, Singapore airlines check in counter.
Because we didn't apply for ETA visa for entry into Australia.
Yes, we didn't know that we needed a visa to enter Australia.
We immediately applied for the eta visa on the app, 2 out of 5 passengers got approved, the other 3 required more documents / information.
Submitted, but no response and time was up. We couldn't make it for our flight.
Being a Singaporean, I can honestly tell you, I took it for granted that the last thing we ever needed was a visa.
Upon checking with my social circle. Only 3 out of all my friends knew that we had to apply for a visa.
And this 3 friends has been to australia recently / frequently.
This story is just to share with all fellow Singaporeans out there.
You need to apply for a visa to enter Australia.
We won't be going australia anytime soon. No love for that country as of now.
And as for Singapore Airlines, thank you so much for not sending any email to inform your customers that Australia is strict on visa, and you need a visa to enter.
Your "online check-in" function didn't work 2 days before flight.
1 day before flight.
We've paid $5k for 5 of us to fly with return to Brisbane.
Gotten $1k back.
Lost about $8k in total for bookings, deposits, and I refundable deposits.
When we contacted Sq for assistance, they simply said, there is nothing they can do. As our refund has been processed.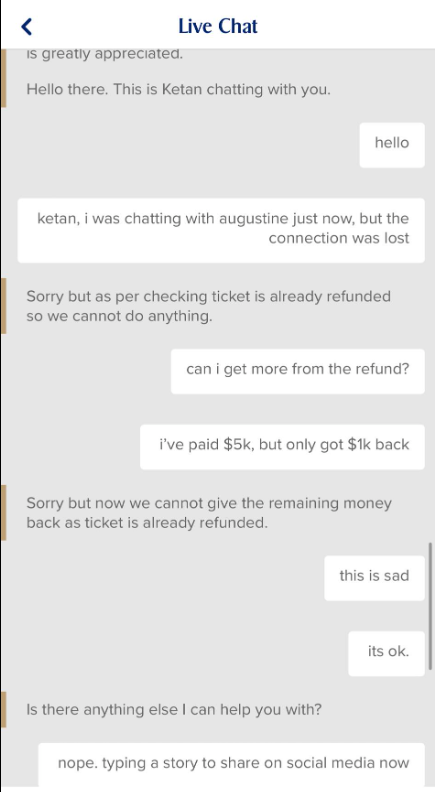 Here are what netizens think:
Don't take it for granted singapore passport is visa free for almost everywhere….should have done a due diligence check before you travel.
If you have done your homework to visit Australia and where to go for your supposed road trip, you should have also done some additional homework on entry requirements. Just Google. SQ is not at fault here.
Rather than blame the system, you should have done your due diligence. Smh.