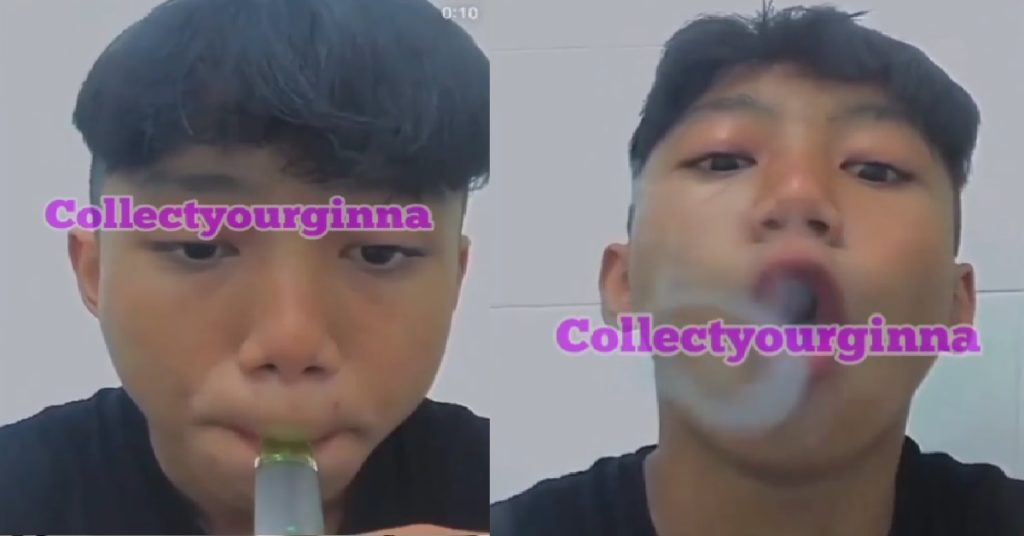 A video emerged online showing a YP filming himself illegally vaping.
He was seen performing some vape tricks as well, blowing smoke rings.
A netizen commented that he was trying to achieve his dream of looking like a goldfish.
Under section 16(2A) of the Tobacco (Control of Advertisements and Sale) Act (TCASA), it is illegal to possess, purchase and use vaporisers in Singapore as of 1 February 2018.
Persons found guilty of this offence can be fined up to $2,000.
FULL VIDEO LOADING…
Image and video source: @collectyourginna.sg