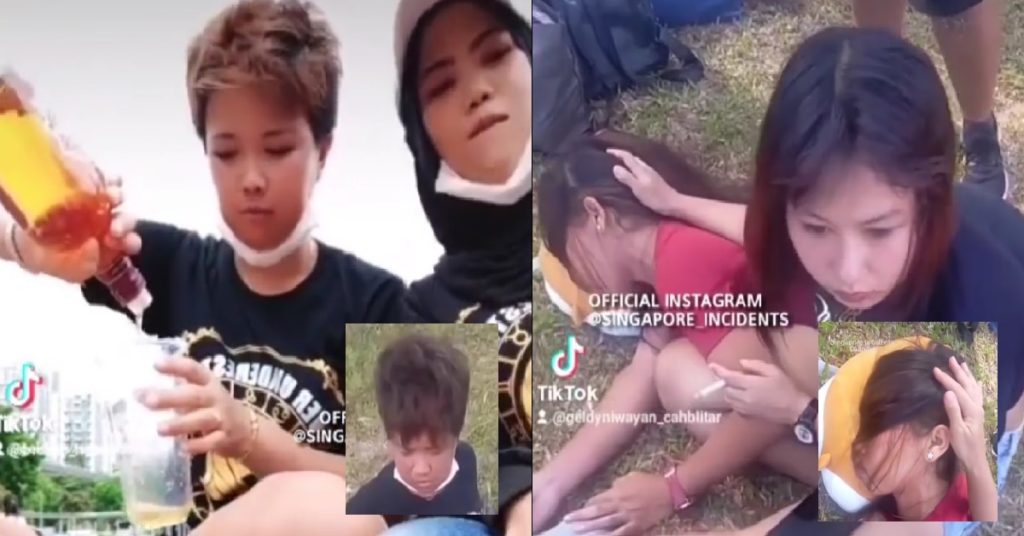 A video emerged online showing a group of maids gathering at a grass patch on their Sunday off day to party.
The misbehaving maids were seen drinking whiskey and having the time of their life.
However, moments later they were seen sloshed and drunk out of their minds, with one of them KO-ed on the ground.
FULL VIDEO LOADING…
Source: @singapore_incidents on IG