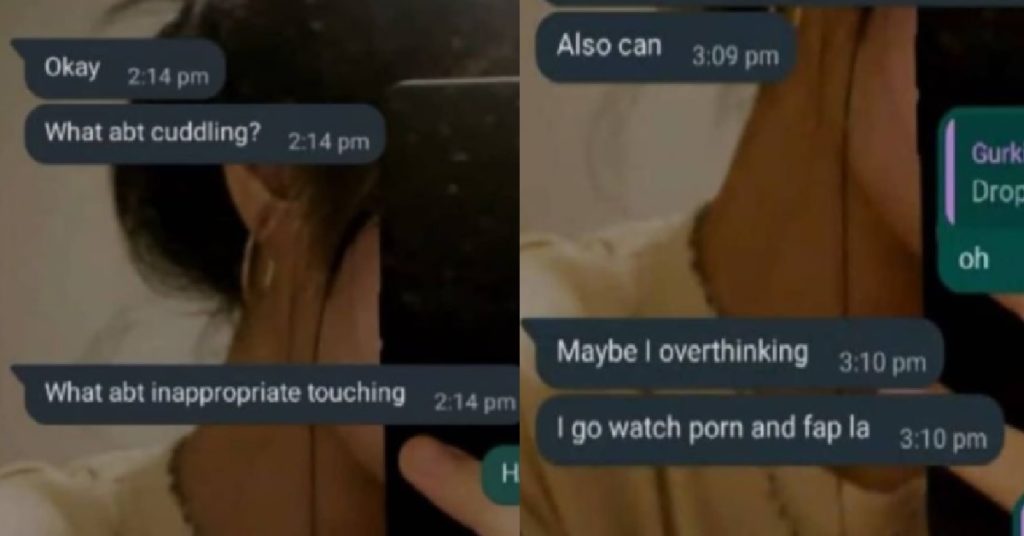 A girl shared a screenshot of the texts that a guy sent her, asking her if he could inappropriately touch her.
He said that his girlfriend is "not even checking on me", before giving up and saying: "I go watch p*rn and [email protected] la".
He added that he "wan r*pe some kids to release stress".