Here is something we don't see any day. The White-bellied sea eagle, it is the biggest resident raptor in Singapore.
When the animal spread its wings it can go over 2 meters in width. Sea Eagles can often be seen soaring over large water bodies like reservoirs and canals while searching for fish. They build large nests on tall trees and even man-made structures such as telecommunication towers.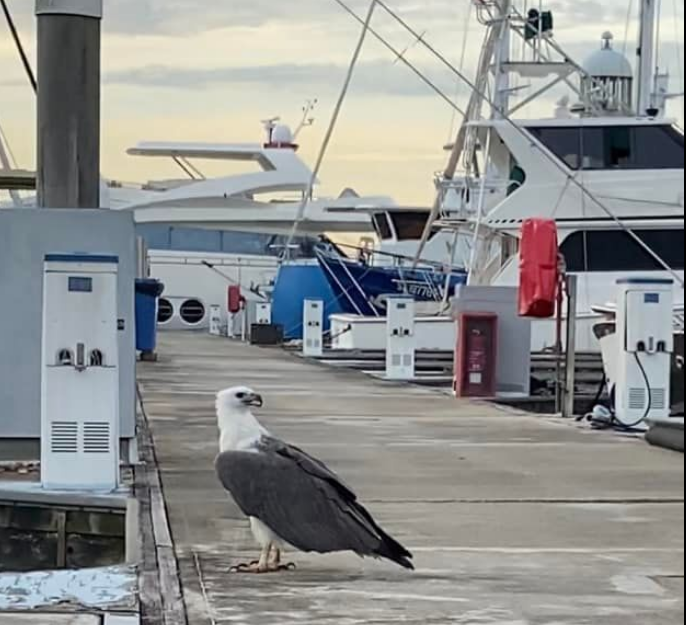 Here is what the netizen said:
This White Bellied Sea Eagle has made himself at home on the docks of Raffles Marina. It's oddly tame and you can actually come close enough to touch it but everyone has been keeping their distance fortunately.
It doesn't seem to be injured and doesn't have a tag on its leg ( as we were thinking it escaped from Jurong Bird Park ).
One of the marina folks called ACRES but they said that since the bird isn't injured, that's not their call.
Does anyone have any idea how come this wild bird has all of a sudden become so use to humans.
The trees around the marina is home to 2 such eagles and we're not sure if this is one of them.
Image Source: Barbara Zuzarte (Singapore Wildlife sightings)