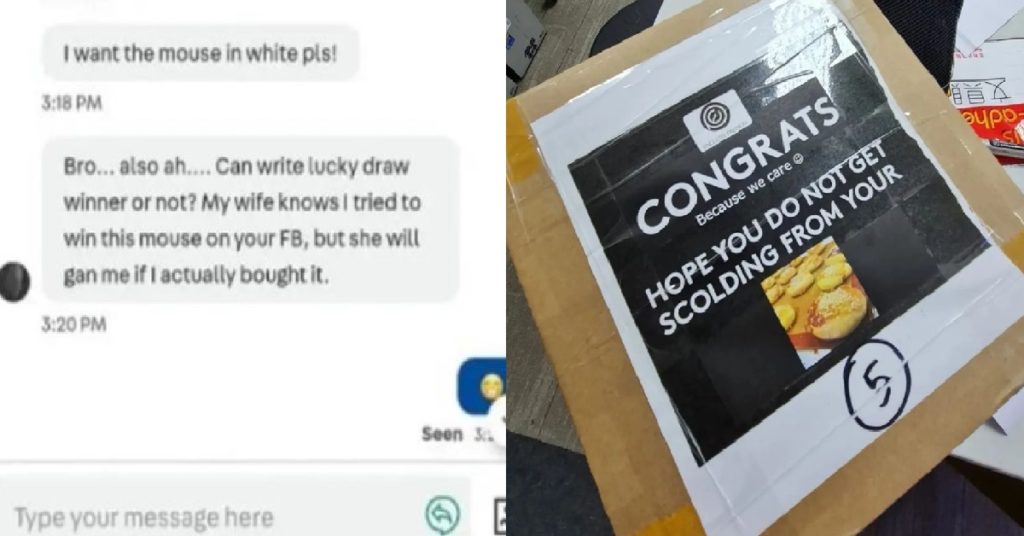 A man bought a wireless gaming mouse online from a seller on Carousell.
He then asked the seller to help him write "Lucky Draw" on the package so that he could bluff his wife that he won the mouse, instead of buying it.
The seller agreed to help him, but unwittingly told on him to his wife by accident.
The seller wrote "Hope you don't get scolding from your (picture of "wife's biscuit)."
The buyer then feedbacked that his wife didn't believe him even after his "top tier acting skills", but thankfully the mouse is wireless.
If not she would've used the cord to strangle him.