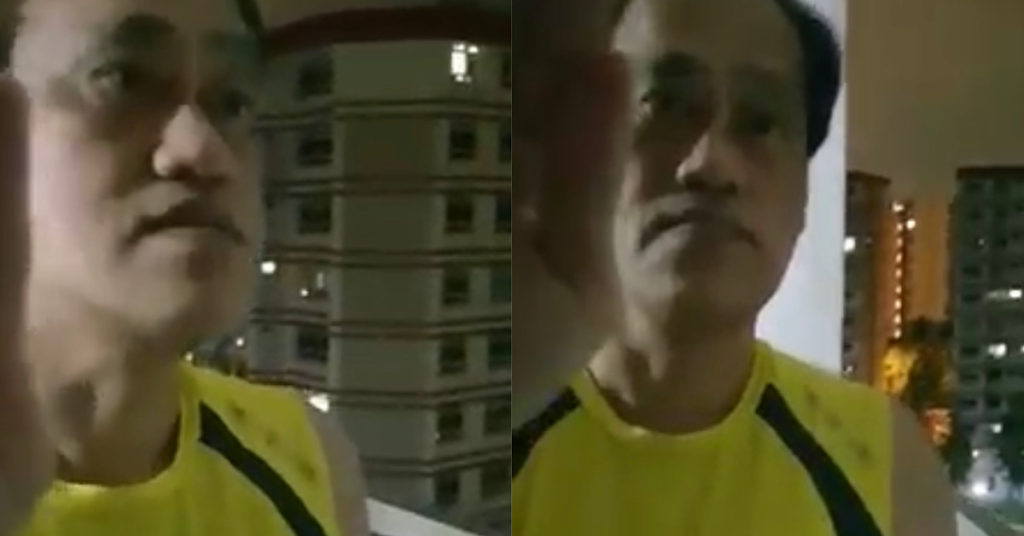 Footage of a confrontation between two neighbours has been posted on Facebook by a netizen who presumably is the audio voice's niece.
The confrontation happened using Hokkien.
The man in yellow inside the video allegedly went to switch off his neighbour's home power source for 10 over times within 2-3 months as claimed by his neighbour who is not seen in the video.
He said that he did so because his neighbour (voice of the audio in the video) keeps smoking in his home.
The neighbour then asked him if it is wrong to smoke inside his own home, and challenged him that the circuit breakers outside his house are government property.
The netizen who uploaded the video on Facebook said that the act of this man will endanger her grandmother's safety if she were to wake up in the middle of the night and there is no light and said that even if her uncle smokes in his own unit, the man has no right to just switch off his electricity.
She also claimed that her uncle has spent a lot of money buying new household appliances to replace the damaged ones because of the man's actions.
Full video loading…
Image and Video source: Joanna Pay Facebook