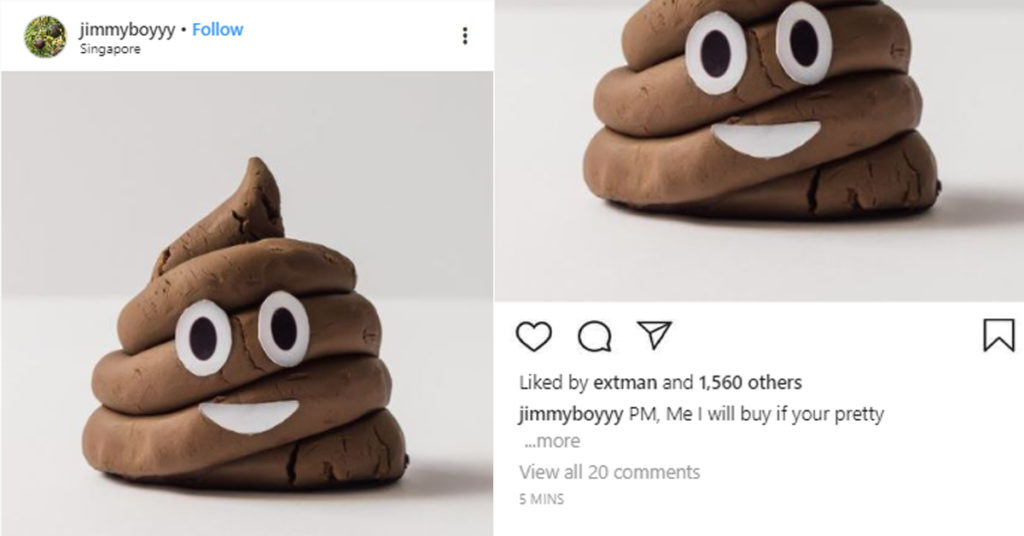 A user sends in a rather unusual and disgusting Instagram post of a man buying the poop of pretty girls for unknown purposes.
Here is what the user said:
I come across this post in the instagram , it is funny at the same time disgusting. And he claim he is beautiful girl's toilet bowl worshiper . And could pay to worship their toilet and clean it . Hahaha . Wired right ?
Just sharing because he has been going around posting about this and i find it funny. I think his instagram name is jimmyboyyy. The disgusting part is he is going around begging beautiful girls to sell their poop for $200 in a bag and claim it is his food .
Ewwww right ?