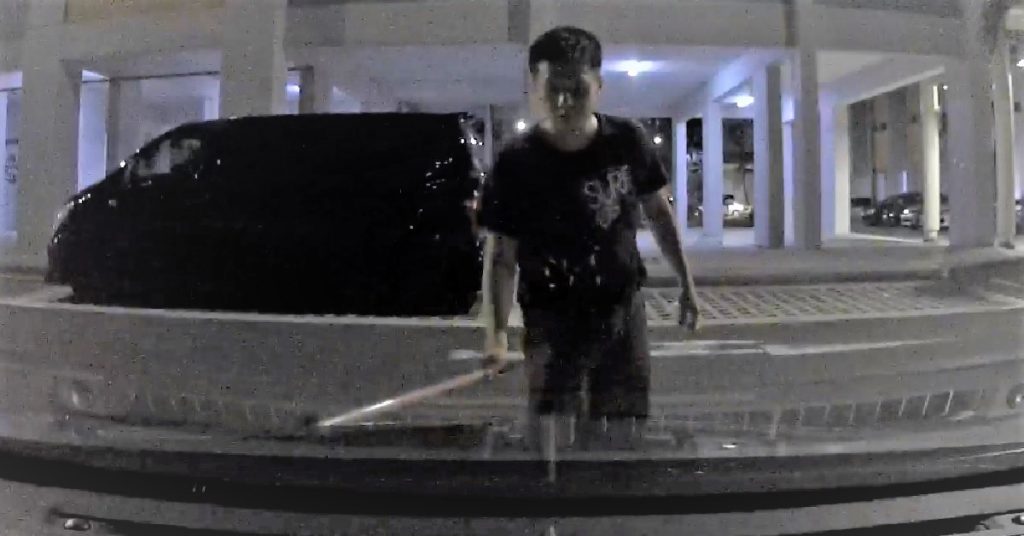 A Facebook user shared his terrifying experience after his car got vandalised by a man in the middle of the night.
According to the user post, the incident happened on 01 Aug 2020 at a carpark located at Yishun Block 302 between 4 am to 5.05 am.
From the video shared by the user, the man was holding a metal rod in his hand and began to vandalise the front of the car. The user has made a police report in regards to the incident.
According to the user, a police car did drove passed the man when the incident happened but the police did not stop to check on the man. Out of curiosity, the user checked with the police and was told that the man will only be charged under the mischievous act instead of vandalism act as the car belongs to private ownership.
In his post:
"Happened at Yishun blk 302, anyone knows this guy?
Date of event: 1st Aug 2020
Time between 4am to 5.05am
(Base on playback from my in car front camera)
4am: He was seem sitting on the road between blk 302 and blk 303.
4.37am: look like cashing after a cyclist.
4.43am: look like he is stalking a man from behind.
5am: start his "art" on my front bonnet.
5.05am: Was see swinging a stick without mask on the road and a police petrol car drive pass without any intention to stop.
A police has been made but only was on my car bumper. Report No: L/20200801/2027)
I was curious why the petrol car didnt stop to check on him. The police office told me even if he is caught. He will only be charge under mischievous act, not vandalism act because the vehicle belong to private. The issue is, will he attack anyone? Do the police need him to injure someone before they can act?
Anyway, anyone know him please pm me. Tqvm."
Video Loading 1…
Video Loading 2…