Buying a durian nowadays are not as simple as it seems.
Sometimes there are sellers out there will want to earn a quick buck by charging ridiculous amounts just to ripped off that one customer.
However, thanks to social media many people are aware of such dirty sales tactics. But there are still victims.
A woman recently posted on Facebook after her dad paid $58 for a mere few pieces of durians.
Here is what the netizen said:
My dad bought this at Woodlands Vista Point Pasar Malam durian Stall. 1 KG $38, paid $58 for these. (as per photo below) Really get cheated right? Too much already..
Hope everyone be aware of this durian stall at Vista Point pasar Malam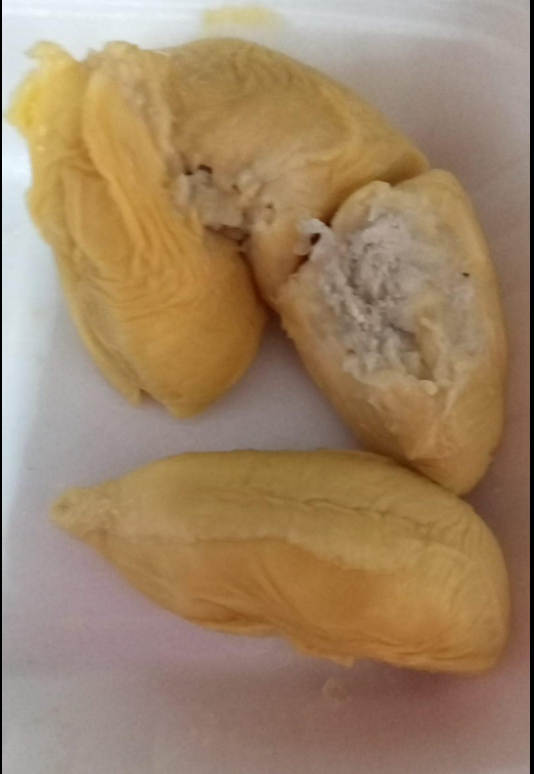 Here are what netizens think:
I buy durian only when it season = cheaper. Most durian seller can't b trusted & they very bad temper.
Durian price is shout by seller and mark up to cover rental and overhead cost . Just like most of the things around us that we buy. Some will feel ok with the price and Some will not. $38 is a marketing click bait pricing to test market then mark up from there. This is how it works.
The seller get from supplier also by per kg and it include those that has less flesh. The problem with buying durian is it includes the shell which is more heavy than the flesh itself thus customers will feel shortchange when they get less flesh than they expected. Usually, you have to buy a few to average out the risk.
The same thing happen to Jackfruit where at times there is less flesh compare to the skin ratio. For this case, the seller cuts a few jackfruits to average out the losses and the buyer are not short change as the cut fruit is pack with the same weight.