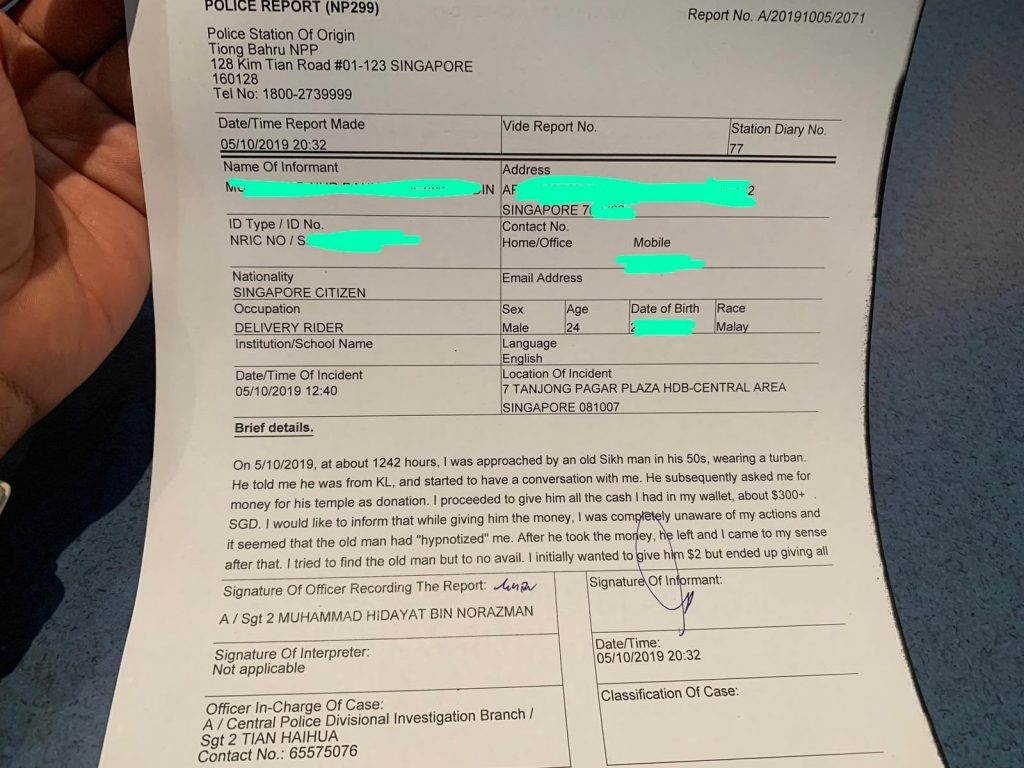 A delivery rider allegedly got "hypnotized" by a Sikh man in his 50s, and handed over all his cash. The police report said happened around Tanjong Pagar area.
The following is his report with the police
On 5/10/2019, at about 1242 hours, I was approached by an old Sikh man in his 50s, wearing a turban. He told me he was from KL, and started to have a conversation with me. He subsequently asked me for money for his temple as donation. I proceeded to give him all the cash I had in my wallet, about $300+ SGD. I would like to inform that while giving him the money, I was completelyy unaware of my actions and it seemed that the old man had "hypnotized" me.
After he took the money, he left and I came to my sense after that. I tried to find the old man but to no avail. I initially wanted to give him $2 but ended up giving all
What do you guys think?
Do you believe in the power of hypnotism?