non Finance, non loan, non property, non banking, non credit card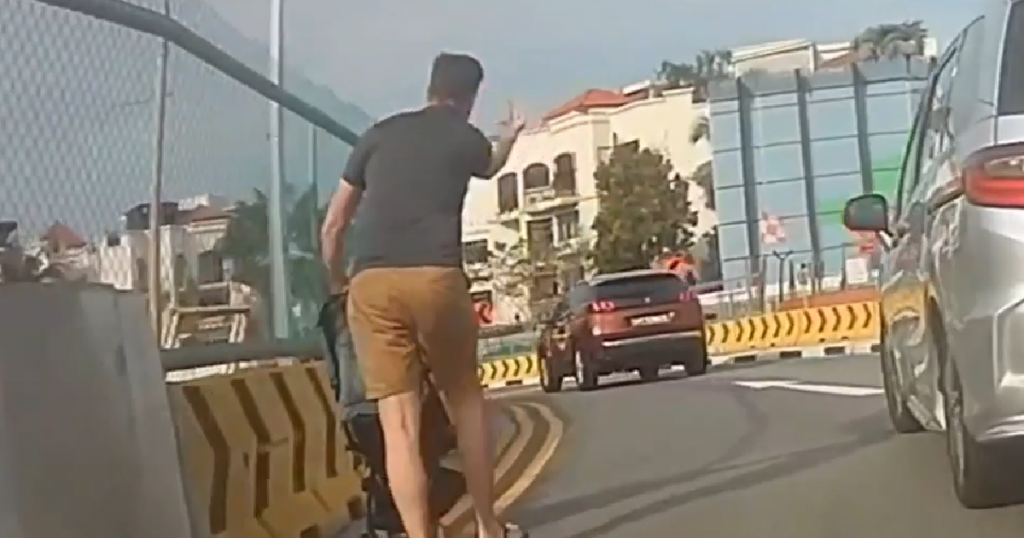 A video was recently uploaded on the Facebook page roads.sg which shows a man pushing a stroller along the road bend. Traffic looked extremely heavy as he endangered the life of himself and his baby.
Here is the full story.
Man pushing a stroller middle fingers driver
Man endangered self and baby by walking along this dangerous part of road bend. Obviously, he was being honked at by driver and he responded with the middle finger.
There is a safer walkway between this worksite and the food centre.
Happened along Upper East Coast Road towards Bedok Road at Bedok Corner Food Centre. Time and date stamp is correct.
FULL VIDEO LOADING…