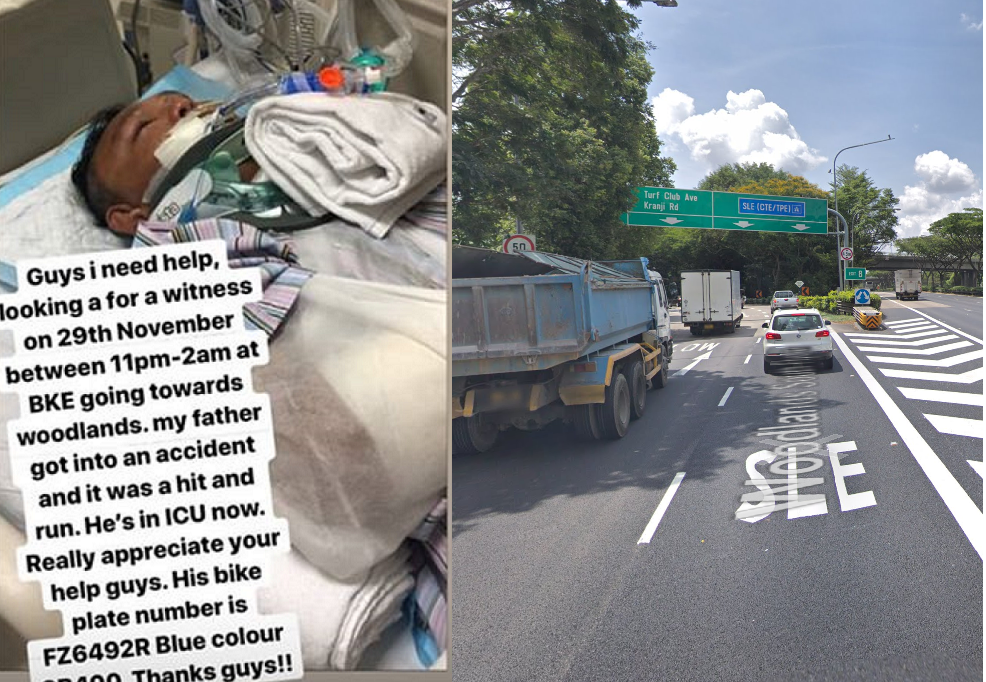 A post has gone viral with thousand over shares of a photo of a man believed to be a victim of a hit and run incident that happened on BKE towards Woodlands exit.
If anyone has any footage please share it. Thank you!
Son appeals for info
Guys i need help, looking a for a witness on 29th November between 11pm-2am at BKE going towards woodlands. my father got into an accident and it was a hit and run.
He's in ICU now. Really appreciate your help guys. His bike plate number is F26492R Blue colour CB400.
Thanks guys!,