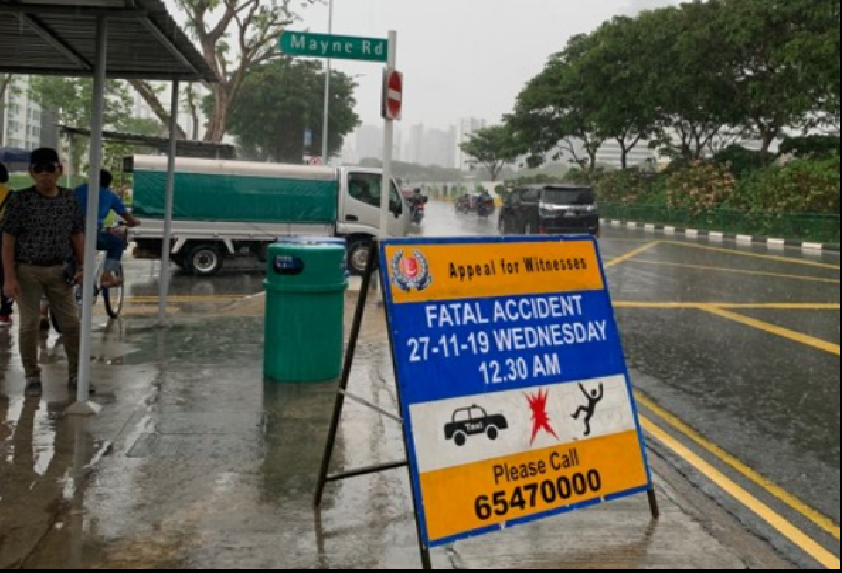 The victim's son is seeking witness or footages of a fatal accident that happened near Mayne Rd, the victim was trying to catch a bus when a taxi hit her.
Anyone with information can contact the Police or victim's son in the Facebook post below.
Commentary:
My mother, Mdm Tay.
Mdm Tay is an animal lover. A stubborn woman, Mdm Tay put others before herself. She is willing to sacrifice her time, money and energy if it means making someone else's life better. She displayed love and care for the animals within the community, so much so, she will actually sacrifice a portion of her pay just to ensure that they do not starve.
Unfortunately, she was killed in an accident on the 27th of November.
A taxi ran her over as she was crossing the road to catch the last bus home. We understand, that it was not the intention of the driver to kill someone and as such, we have graciously forgive him and we shall let the law deal with him as it sees fit.
This post serves as a please from us, to taxi companies, to better train and be accountable for your drivers. There are far too many incidents in recent years involving a taxi driver and an innocent pedestrian.
We will also like to take this opportunity to appeal for any witnesses to come forward with more information.
Attached is a photo of the site of the accident. It happened at 12.30 am on the 27th of November. She was taking the 960 bus towards Bukit Panjang.
Rest In Peace, our mother, Mdm Tay.