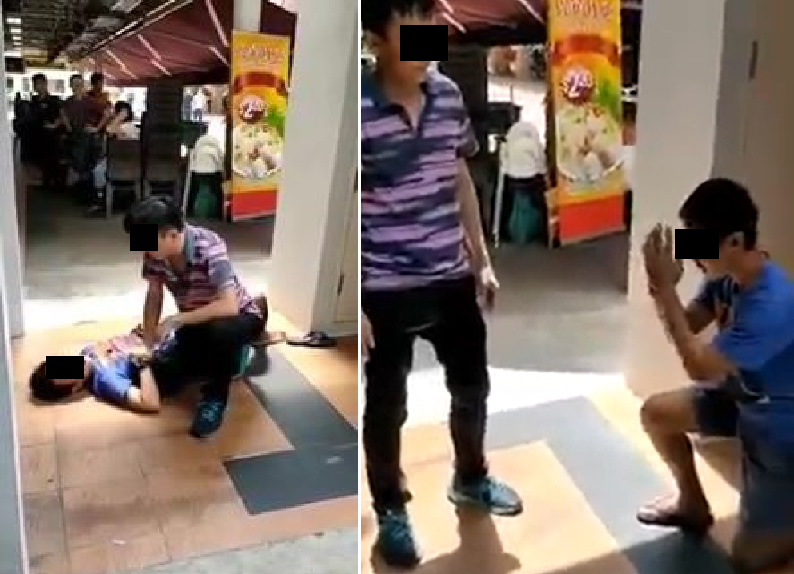 A video of a man begging and asking to let be let and be given a chance for his actions. A passerby at the area said that the man on the group was asking for forgiveness after allegedly trying to steal a hand phone.
The man standing believed to be the victim of the crime caught him and pinned him down on the floor after the man in blue tried to escape.
The man kneeling and begging asked for a chance, but he was later arrested by the police at the end of the video.
The video is posted by

The location is not known.
Video Loading…
What do you guys think?