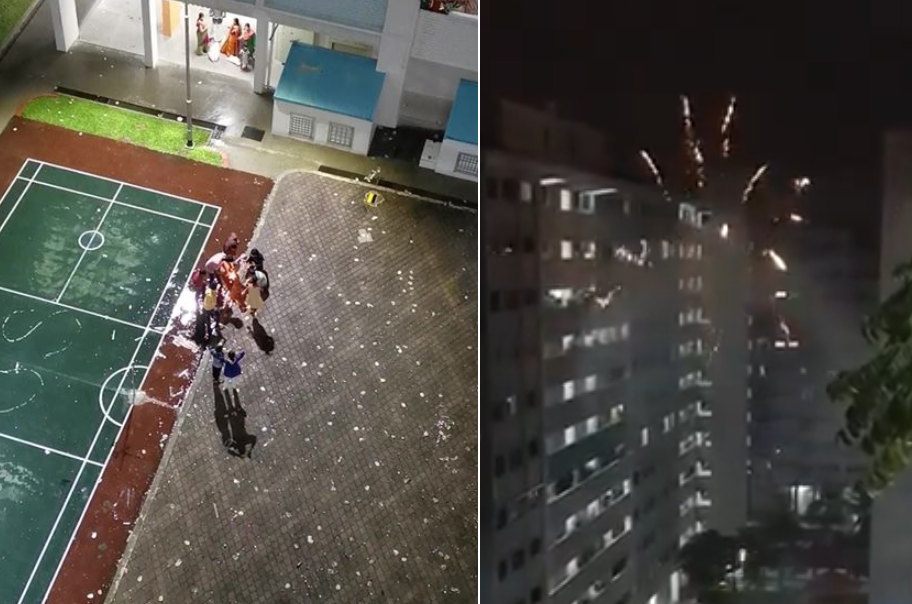 According to media release, a 38-year-old man was arrested following the viral videos of Fireworks at Jurong West St 73.
The video was shot by residents from Jurong West on Deepavali night. Residents in the area was alarm when hearing loud noises and flares flying up the HDB block.
The police were notified by residents and a 38-year-old man was arrested yesterday.
According to the video that was recorded it appears to have more than one involved with the Fireworks incident at Jurong West.
The man could face jail sentence of up to two year and/or fined up to $10,000.
Similar Story: 2ND FIREWORKS INCIDENT UNDER POLICE INVESTIGATION