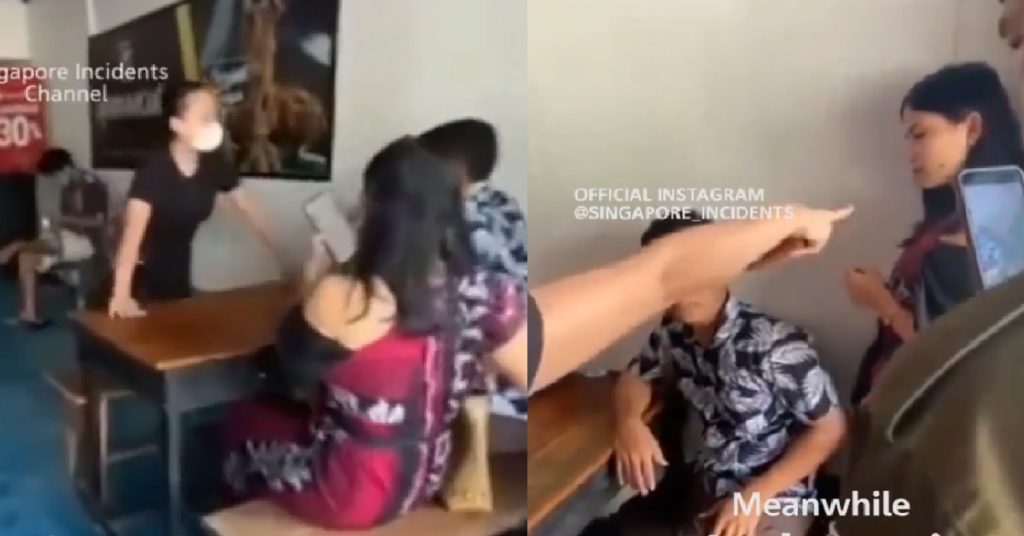 A video emerged online showing a disgruntled and very visibly p!ssed off woman confronting her husband who was cheating on her.
The husband was seen at an eatery with his mistress, as his wife found them and confronted the two of them.
She was seen pointing and scolding them, as the mistress hid behind the husband and talked back at the wife.
The incident happened in Indonesia.
FULL VIDEO LOADING…
Source: Singapore Incidents on FB