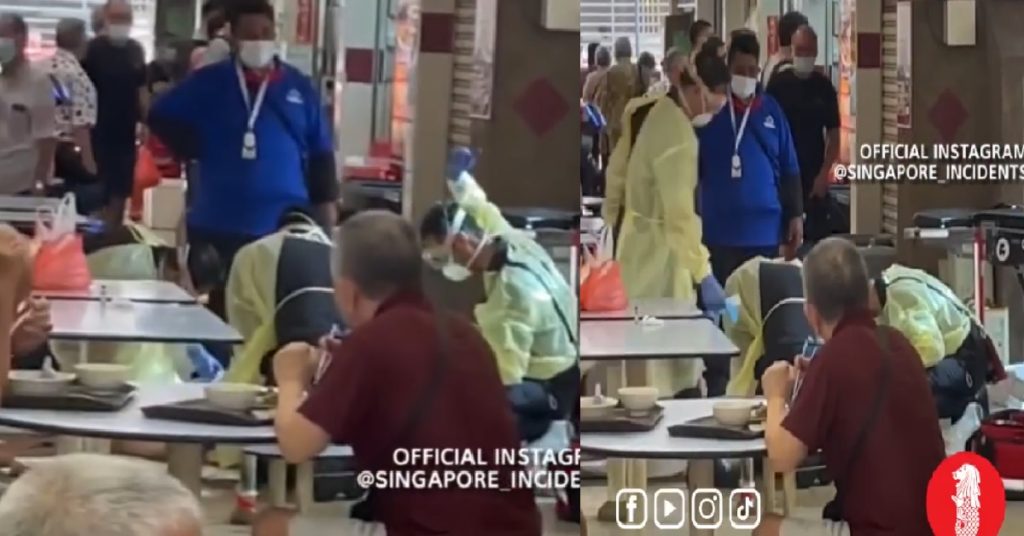 A video emerged online showing an uncle passed out unconscious on the ground at a hawker centre.
Personnel donned in PPE were seen commencing CPR and resuscitative efforts to revive the stricken man.
The condition of the man is currently unclear, but we do pray for his recovery and wellbeing.
FULL VIDEO LOADING…
Source: Singapore Incidents on FB