A netizen shared his experience about paynow-ing to the wrong person and almost did not manage to get the money back.
He had paynow-ed $22 to a recipient who asked him who he was and then allegedly blocked him, not replying to this messages and calls.
The netizen wanted to let it go and take it that he was doing charity at first, but thought that he should not go easy on the man.
He subsequently called OCBC and reported the matter to which he says that OCBC responded to him that he will try.
He eventually got his money back and said that though it is not a big amount, he now knows what to do if he paynows wrongly again in future.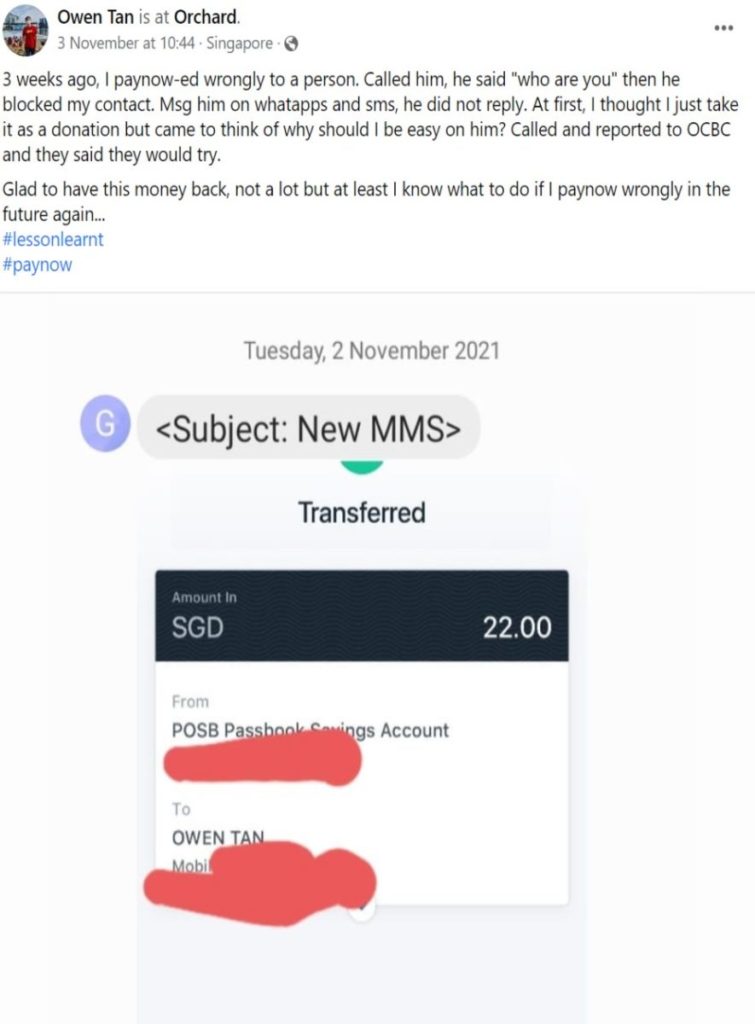 Image source: abs.org.sg & Facebook user Owen Tan