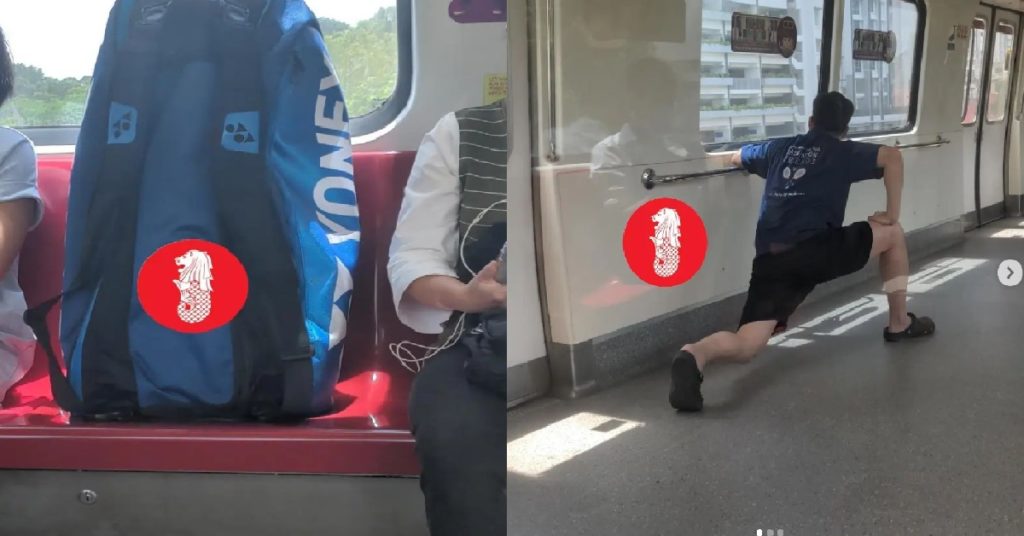 A netizen shared how a man was warming up and stretching inside the MRT, while also taking up an MRT seat with his bag.
He was seen doing forward lunges to stretch himself out, before moving on to jumping jacks.
His bag was seen sitting snugly on the MRT seat, even though he wasn't using the seat.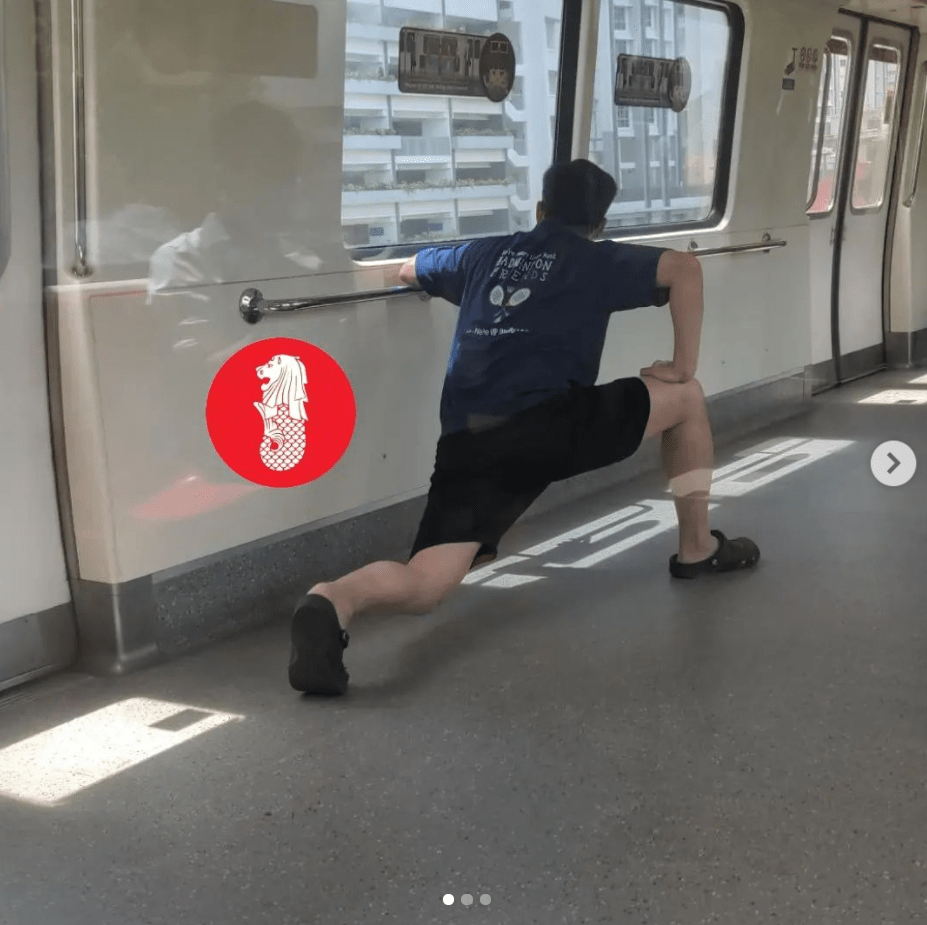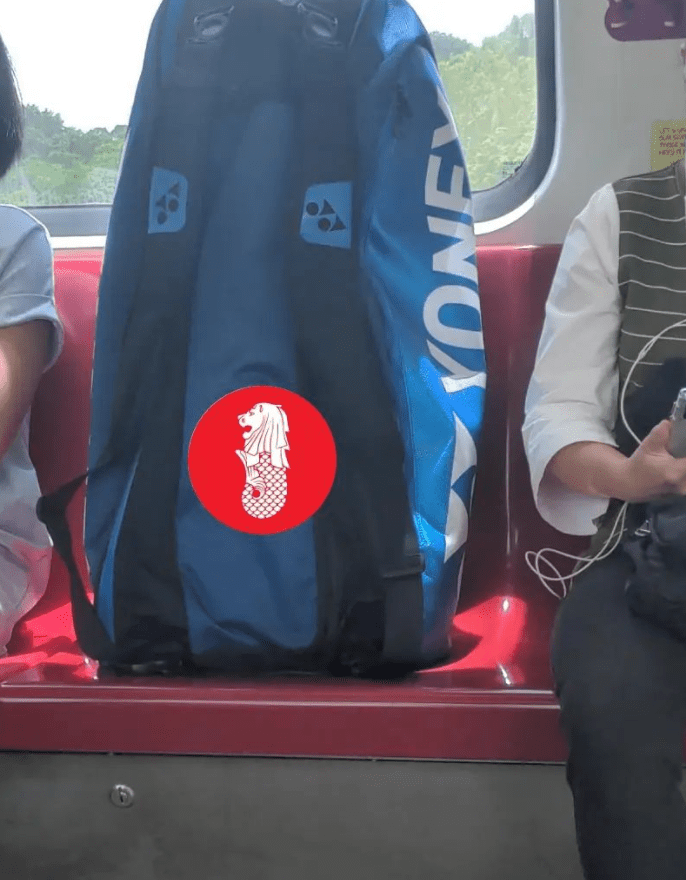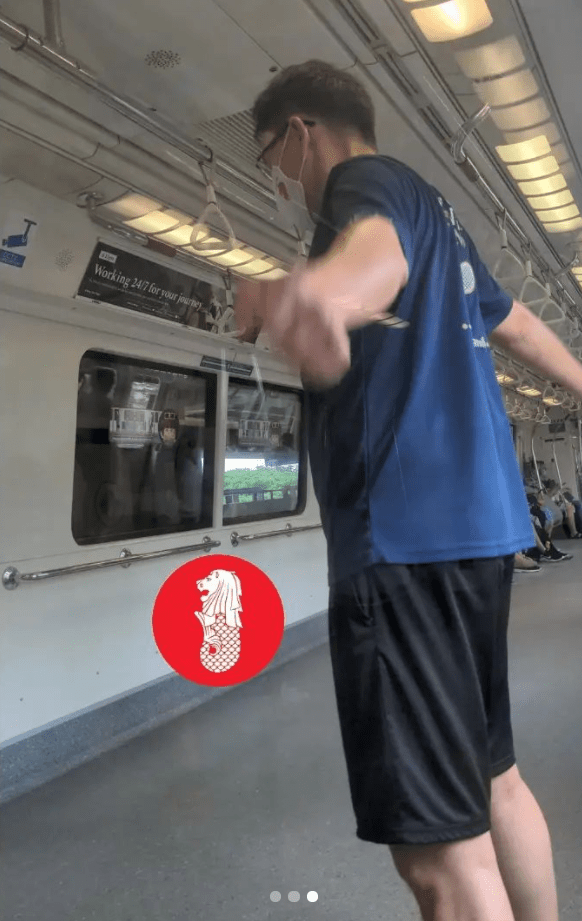 Images source: @sg.incidents on IG