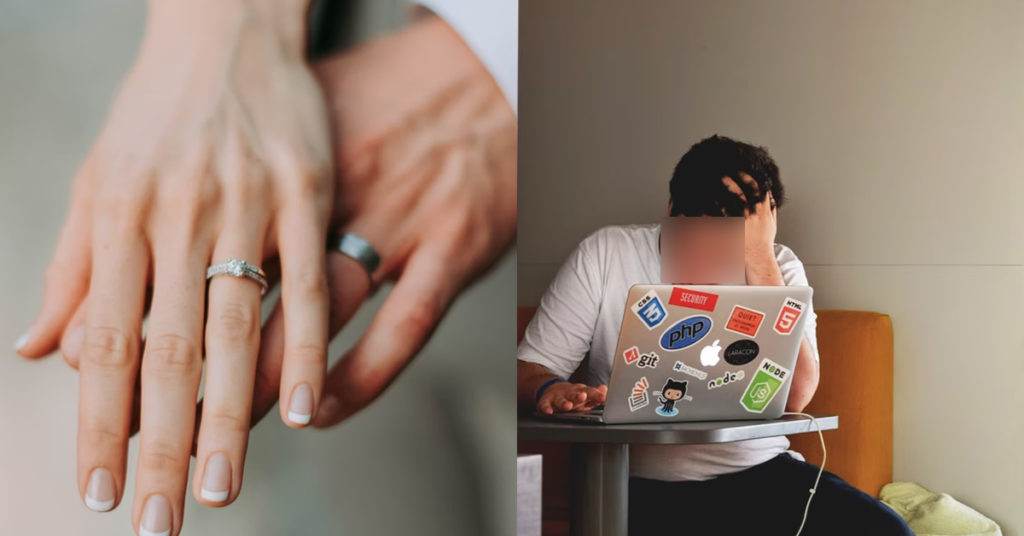 A man shared a story of his marriage and said that these are some important messages couples should look at before planning their wedding.
Here is the story:
Expensive weddings are an unfathomable waste of money and sometimes even burning future money, especially when the couple will go into debt.
Furthermore, regardless of how much money was spent the guest will still have a good time whether there are 100 more stalks of flowers or 100 fewer. No one really cares and wants to get over it.
Your friends and family are there for you, not the decorations or location. if your friends and family really care about you they would not want you to get a loan.
The media, the marketing companies out there has made things from weddings to diamonds to branded things a "necessity" that broke the bank of many. Both men and women are brought to an era where these are a must-have or you will "lose face".
Here are some examples:
A women will say "hey its once in a life time we need to spend the most for the wedding"
A men will say "Hey its a rolex, a sportscar I need to get one for myself"
But the fact is… They are only doing it because of how people are looking at them, buying or spending on these items or events has practically zero value to it. If you still don't understand… you are the typical naive "sheep" that has been groomed or herded by television dramas. In other words, superficial.
Same thing for parents of couples "I want a grand wedding for my daughter" we confirm my point of –> They are only doing it because of how people are looking at them
Face the fact, your spending behaviour is only making you poorer, not richer.
The rich control the world and it is the fact, you wanna buy something good or spend something good? Get rich first (define how much is rich, set a goal) before talking or you will most likely get a divorce.
Stress
The number 1 thing that leads to a relationship breaking down is STRESS. Ask yourself this question, if both you and your spouse are almost stress-free do you think that there will be more or less major arguments?
Of course, there are other factors like cheating and etc, not gonna go into that. Let's go into something we have complete control of which is controlling your own money.
Getting into debt for a wedding is the dumbest thing one can do, invest in yourself is the best thing you can do. Companies out there that offers loan for your wedding are most "evil corporations" in the world as they lead you to buying your "moment of happiness with future money" in which returns gives you months or years of stress from paying back your loans.
"Buying a moment of happiness with money", really sounds like it's related to illegal activities such as taking certain substances… Can't be too good if it's associated with bad stuff right?
If you want a grand wedding make sure you have the money first. Let me recapped my main point –> "They are only doing it because of how people are looking at them"
Stay loan free for the non-essential.