This is the last time I will be traveling on an economy flight, imagine you paid your fair share of the ticket but you did not get your fair share of the seats.
I was in a cheap economy class flight and I was in the middle, and said man was in the isle seat next to me.
I don't know how much he weighed but roughly 120-140kg, and compared to me 75kg his ass took up about 5% of my seat, to the point where it was uncomfortable for me to sit there.
I sucked it up throughout the flight but I think it's unfair that I paid for my seat and a guy was taking a portion of it, making my flight even less comfortable.
To let you guys imagine what it looks like here is an illustration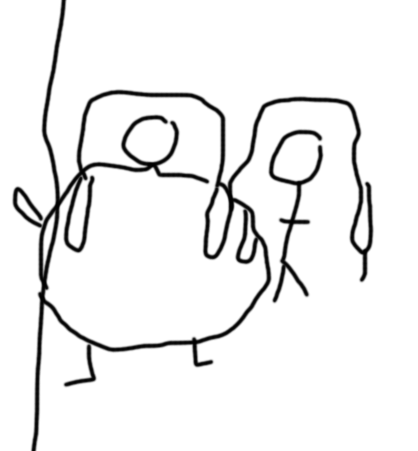 Here are what netizens think:
Disagree. If you complain before takeoff they can relocate the obese person (or remove them from the flight if they need 2 seats but failed to buy an extra). 
If the flight had a bunch of empty seats and you were just discreetly asking for a seat change, that's fine. What is a flight attendant going to do to resolve this inconvenience, put him on a mid-flight diet and exercise program? You would be complaining about an unfixable problem to someone who isn't responsible for it in the first place.
Yeah I'm sorry but if you don't want you personal space invaded on a plane you gotta pony up for a better ticket. Also complaining after the fact when nothing can be done is just a waste of everyone's time